Fortnite: All the GHOST and SHADOW Ruin Locations
Published 05/27/2021, 1:48 PM EDT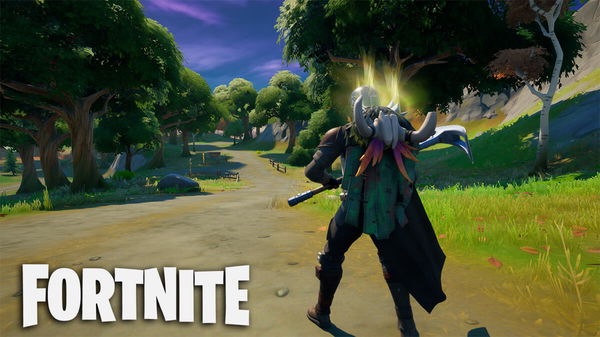 ---
---
The current season of Fortnite was off to a pretty rough start, with the community throwing shade at the fact that the season lacked new and exciting content and the state of competitive gameplay was rather poor. However, Epic Games soon brought the game back to speed with loads of new content in the form of collaborations, crossovers, and more. The devs at Epic even fixed some of the most persistent issues that the players have been complaining about for a while now. The second shortest Season in Chapter 2 yet, Season 6 has gone on to be one of the most exciting ones in Fortnite, with an intriguing premise and tons of exciting new in-game content.
ADVERTISEMENT
Article continues below this ad
Just when the community thought Fortnite Chapter 2 Season 6 cannot get any better, the title brought back some nostalgic elements from the previous seasons. One of the weekly quests for Week 11 requires players to locate three abandoned GHOST and SHADOW bases, which have now become ruins. Both GHOST and SHADOW were in-game spy/military ops who were introduced during the first season of this Chapter. Both these factions have pretty impressive and heavily fortified bases of operations.
Now, why exactly is Fortnite digging up memories of these now obsolete factions? Well, no one knows for sure, but it might be a subtle hint at their reprisal.
ADVERTISEMENT
Article continues below this ad
However, first things first. Here is a guide to help you find the ruins of these bases and bag substantial XP for your Battle Pass.
Further reading: Marshmello and Travis Scott Might Return to Fortnite as Per Data Miners
Locations of all the Fortnite GHOST and SHADOW ruins
Sharky Shell: Fortnite GHOST ruin
The cliff shaped like a shark's head is one of the unmistakable locations in this game. This makes looking for the GHOST ruin extremely easy. If you do not know where exactly to look, do not worry. That is what we are here for. The Sharky Shell POI, which was previously called just "The Shark", is on the northwest of the Fortnite map. As we said, you just cannot miss it. Look through the mouth of the shark and you will see a GHOST logo. It is beyond this that you will find the ruins of the abandoned base.
Dirty Docks: SHADOW ruin location
ADVERTISEMENT
Article continues below this ad
Heads up, this might be a little tough to locate. You need to head down to the south of Dirty Docks along the coastline, towards the northeast of Retail Row. Heading down towards the dock on the east coast, you will find a SHADOW logo over a large sealed entrance.
Catty Corner
Well, this one is not exactly in Catty Corner, but the location works as a nice landmark for players. Head towards the southeast of Catty Corner and you will see a huge entrance to a bunker on the side of the mountain. Just follow the ramp towards it and your quest will be successful. Again, this one is a location you cannot miss, especially since there have been countless theories about its significance.
ADVERTISEMENT
Article continues below this ad
Well, good luck finding those ruins, Indiana Jones!