Fortnite Announces New Partnership With Houseparty
Published 04/10/2020, 2:45 PM EDT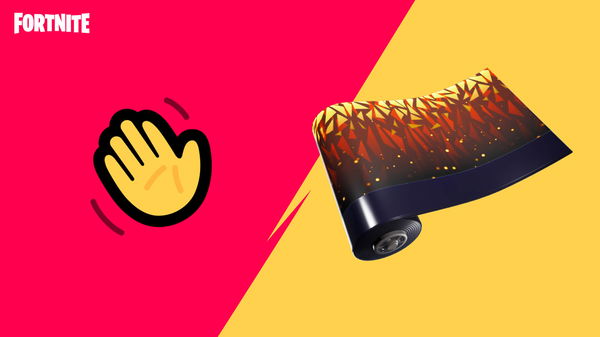 Fortnite found a new trivia-based fan game thanks to Houseparty. The app has revealed a series of questions about the game we all love. Epic Games recently did a tie-up with Houseparty to explain this trivia.
ADVERTISEMENT
Article continues below this ad
Great minds think alike! We just launched a Fortnite deck inside Houseparty's Trivia game… 👀

Want to partner on a challenge?

— Houseparty (@houseparty) April 10, 2020
ADVERTISEMENT
Article continues below this ad
A brilliant initiative for gamers as it tests your knowledge about the game thoroughly. Interestingly, one might know how to win rounds but be an absolute noob at trivia. To assess a person's overall Fortnite knowledge, Epic Games have some surprises in store for us.
So What Are The Surprises? 
A recent tweet by Fortnite said the following, "We'll unlock a global reward for all Fortnite players if the Houseparty Fortnite Trivia deck hits 20 million correct answers before 16th April at 11:59 PM ET!". So if you think you are an expert on Fortnite, well think again. Fortnite challenges will run concurrently in it's 8th week.
To know more about the Deadpool challenge, feel free to jump here.
The trivia by Housparty is designed to test the best of the best to segregate from the rest. The Fryangles Wrap is up for grabs as Epic Games promises to give them as a token of good gesture. However, the essential criteria for that are 20m correct answers. This is a brilliant initiative to unite the gaming community with a common purpose.
ADVERTISEMENT
Article continues below this ad
When Is This Challenge Going To Begin
The tweet went up today, so it is safe to assume that the trivia challenge will drop within 10th April. Epic Games also announced it through Fortnite team on their web page. Soon after this announcement, the online community took to it quite enthusiastically. Most of the comments on the thread are discussing the answers. 
While it is not precisely cheating to compare answers. Nevertheless, it is a brilliant strategy to reach that 20mil correct answer mark. The trivia deck is only available in English for now. Hopefully, they will be incorporating more languages soon enough. 
ADVERTISEMENT
Article continues below this ad
Want To Participate? Here Is What You Need To Do
To participate, make sure to download the Houseparty app as soon as possible. Switch over to the Fortnite Trivia Deck. Now the trivia is not only for gamers, but it is also for anyone and everyone. So if you want that prize, make sure to have a Fortnite account first. The app is downloadable for free. Thus, it would be reasonably easy to get your hands on. So what are you waiting for? Download the app now and show the world your knowledge about Fortnite.