Fortnite: Arkhram Dominates Dreamhack Open NAW Series
Published 07/27/2020, 6:00 AM EDT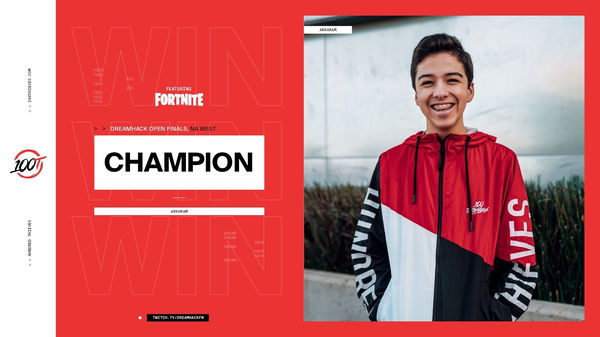 ---
---
The Dreamhack Fortnite open series for the North America region just concluded and Arkhram, from 100 Thieves, absolutely dominated the finals. He took home the prize money amounting to $4000 and showed his prowess in the game.
ADVERTISEMENT
Article continues below this ad
The road to the final was not easy as 500 players went head to head in the qualifier for the grand finals. The top 100 players made it to the grand finals and battled it out for the top spot. A victory gets you 60 points while the 2nd and the 3 place get you 53 and 49 points, respectively. Each elimination gets you an extra 5 points.
A total of 8 games were played among 100 players and Arkhram absolutely destroyed his competition. He finished the grand finals with a staggering 509 points. Frapai finished second with 345 points 'EmadGG is a BEAS' finished 3rd with 328 points. Arkhram lead by almost 164 points, which was absolutely insane.
ADVERTISEMENT
Article continues below this ad
The reason he could do this was that his average placement was 6.8. Finishing in the top 10 consistently meant that he had a huge advantage. He also had one victory royale to his name, which propelled him forward in the standings and took him to the top of the table. His average points per match were a stunning 63.6, which is fantastic.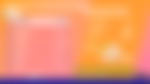 CouRage also took to Twitter to congratulate him by saying,
lol dude that isn't even fair

— Jack "CouRage" Dunlop (@CouRageJD) July 27, 2020
This concludes the Dreamhack Open series, with Arkhram now crowned the NAW champion.
Epic Games needs to upgrade Fortnite
As far as the tournaments are concerned, the game seems fine. But the players are not happy with the game's updates. For instance, the latest update was supposed to introduce cars in the game but couldn't because of certain issues. This feature has been teased for a long time so you can understand the frustration among the base. It could be weeks before the players see it in the game. The game did introduce jerry-cans in the game, which explode on impact (of course).
ADVERTISEMENT
Article continues below this ad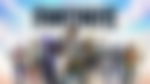 The game's update also nerfed the controller aim-assist which has left controller users furious. They claim that aim-assist was their only saving grace against Keyboard and Mouse players and now that it's nerfed, they are, once again, at a huge disadvantage.
A lot of concerns have been raised regarding the game's inability to keep the players satisfied. Epic needs to bring something fresh to the table to turn things around for themselves. Hopefully, we'll see bigger things happening soon in Fortnite.
ADVERTISEMENT
Article continues below this ad
Sources: Arkhram Twitter CouRage Twitter
Trending Stories