Fortnite Banning Spree Continues- 14 Year Old Becomes Next Victim
Published 05/10/2020, 8:47 AM EDT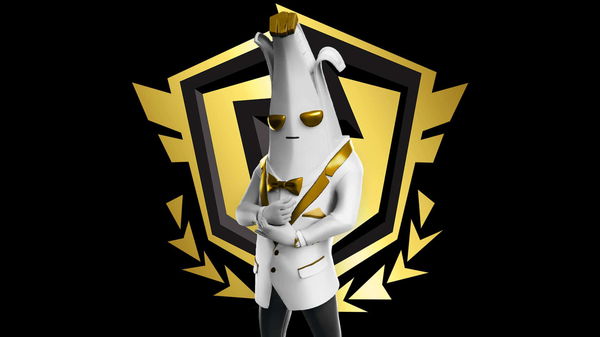 ---
---
The Fortnite Champion Series Invitational started off on May 2, and the first week is in full flow. One of the participants, Kai "kquid" Eaton, had a good first day of the competition. Today, he wasn't so fortunate; not because he didn't fare well in the competition, but because Epic Games banned him out of the blue!
ADVERTISEMENT
Article continues below this ad
Epic Games, or any other developer for that matter, are always on the hunt to make an example out of a cheat. That urge simply gets stronger during competitions, because where better to assert their authority? While it is commendable that they keep a shape eye out for cheats, perhaps a bit of due diligence should be a priority too? Well, at least that's what kquid must believe now.
Fortnite bans player mid-game
ADVERTISEMENT
Article continues below this ad
As satisfying as it is for everyone when a cheat gets banned in Fortnite, imagine how frustrating it must be when an innocent player is banned. Now imagine being banned during the qualifiers of a tournament that you have been eagerly waiting for.
Just last week, a 9-year-old Brazilian kid was banned from Fortnite for 4 years simply for playing in non-cash competitive mode. The Fortnite community was absolutely livid with Epic Game for doing that and #FreeZenon was trending on Twitter for quite a while that day too.
Epic Games has yet to unban Zenon, which does not bode well for kquid.
You can read all about that whole fiasco right here.
Having been kicked off mid-game, kquid initially thought someone had logged into his account.
Who just logged onto my account mid game lmao

— Kquid (@KquidFN) May 10, 2020
nah i think i left my acc logged in somewhere else

— Kquid (@KquidFN) May 10, 2020
The reality soon dawned on the kquid, leaving him devastated.
Good stuff @FNCompetitive

Ban me mid tournament for no reason? I was playing on a different pc cause my other one would kick me out whenever i tried playing a game? I dont have a VPN and i stream EVERYDAY and stream EVERY tournament how do i cheat?
I WONT QUAL HELP ME PLEASE pic.twitter.com/gkqnHW5coL

— Kquid (@KquidFN) May 10, 2020
<3 i just want to play solo fncs, a gamemode i have wanted since trios and now i miss week 1 and 2 🙁

— Kquid (@KquidFN) May 10, 2020
You can almost feel his despair through his tweets. Who wouldn't be left dejected in his place? Hoping to draw the attention of the Fortnite community, kquid even tried to get trending.
Unfortunately for quid, his Fortnite tournament is surely over now since Epic still hasn't really retracted the ban or even give out a reason for banning kquid.
STILL BANNED PLEASE WAKE UP EPIC I NEED TO QUAL

— Kquid (@KquidFN) May 10, 2020
ADVERTISEMENT
Article continues below this ad
With no respite in sight, kquid is off to bed now, hoping to wake up to some good news.
About to got to bed, expecting to be unbanned tomorrow, if im not im going to be so upset, hopefully fortnite actually look into it for my account and not just rely on auto ban 🙁

— Kquid (@KquidFN) May 10, 2020
ADVERTISEMENT
Article continues below this ad
You can read kquid's statement here regarding what transpired before the ban and why he was forced to use different PCs for his FNCS.
As he mentions in his tweets, kquid is a regular Fortnite streamer and even has more than 44K followers on YouTube. Let's hope Epic at least responds to this episode and overturns its decision unlike with Zenon.
Trending Stories