Fortnite Battle Royale to Feature New FNCS Soon
Published 04/25/2020, 11:05 AM EDT
By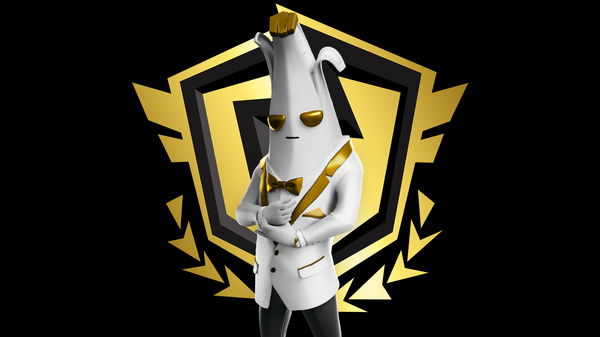 Fortnite Battle Royale recently faced a lot of flak from fans and the gaming community in general. However, the game's user base remains strong. In fact, you could say they are on a roll these days.
ADVERTISEMENT
Article continues below this ad
Following this season's Fortnite Champions Series event, the game is currently hosting a virtual concert featuring Travis Scott. It was an immense hit with more than 12 million players attending it in-game. And now, Epic Games has announced another round of competition with The FNCS Invitational.
Invitational Fortnite Battle Royale Competition Coming Up Soon
ADVERTISEMENT
Article continues below this ad
The FNCS Champions event concluded recently, throwing up some surprise winners. Check out the list of all the winners from different categories here.
The FNCS Invitational competition will kick-start on Saturday, May 9, with matches taking place over the following three weekends. The Fortnite Battle Royale's competitive event will award a total prize pool of a whopping $2 million. Each week will have its own share of prize money, and only the best-performers from each week will advance to the next one.
The new FNCS will be a Solo competition and will make use of a new scoring format. It will feature the very best players from different regions and categories.
Top 100 players from each of the below categories will get an invitation to participate in the competitive event.
Season 2 PC FNCS Finals
Season 2 Console/Mobile FNCS Finals
FNCS Finals (Season 1)
FNCS Finals (Season X)
Epic will also invite another 100 players directly.
Open Qualifiers
Do not fret if you wish to participate in the competition but don't figure in the Top 100 of any of the above categories.
Epic will hold an Open Qualifier for Champion ranked players starting from May 2. These Qualifiers will present an opportunity for an additional 100 players from each region to get an invitation. This could prove to be your chance to test yourself against the very best Fortnite players.
The new initiative by Epic Games is sure to be a blast.
Epic also announced the introduction of a new in-game trophy for the FNCS champions to proudly display within the game. It'll remain in their possession until they are dethroned by the next champion.
Check out the "Axe of Champions" below.
ADVERTISEMENT
Article continues below this ad
Epic announced that they will make an exception this time around by presenting the trophy to all champions, past and present, until the Invitational event concludes.
ADVERTISEMENT
Article continues below this ad
Fortnite is truly proving to be a great source of entertainment for the gaming community in these times of boredom.
Watch this space for updates on the event.