Fortnite Brings Back Pokimane's 'Poki' Emote
Published 05/13/2021, 6:00 AM EDT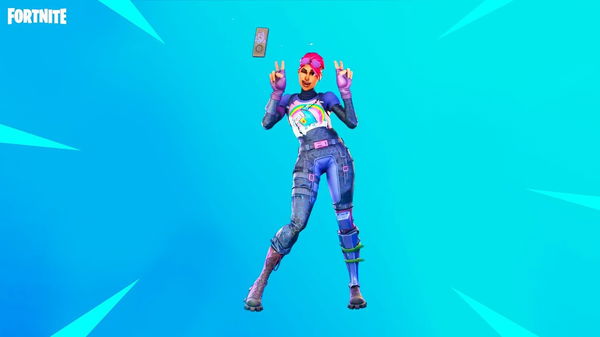 ---
---
Over the years, a plethora of content creators have played Fortnite and actively promoted it. To celebrate their success and immortalize them in the community, Epic Games has rewarded some of the biggest Fortnite streamers and content creators with their personalized skins, cosmetic items, and emotes.
ADVERTISEMENT
Article continues below this ad
This initiative is called the Fortnite Icon Series, and big names like Ninja, Loserfruit, and Lachlan have been a part of it up till now. Another prominent name on this list is Imane "Pokimane" Anys. In 2020, Epic Games released an emote named Poki, inspired by her.
Ever since, Poki has been one of the most popular emotes in Fortnite. It carries the message of positivity, and players love to equip it. Luckily, ones who haven't bought the Poki emote yet have another chance to buy it now.
ADVERTISEMENT
Article continues below this ad
In a recent tweet, Fortnite's Twitter handle informed the fans about Pokimane's return.
Fortnite Item Shop features several exciting outfits alongside Poki
The May 12, 2021 Item Shop in Fortnite is a delight, to say the least. The 'Featured' section contains the following items:
Poki Emote– 500 V-Bucks
Recon Expert outfit– 1,200 V-Bucks
Sandstorm outfit– 1,200 V-Bucks
Scimitar outfit– 1,200 V-Bucks
Emblem wrap– 500 V-Bucks
Chrono contrail– 400 V-Bucks
Athleisure Assassin outfit- 1,200 V-Bucks
Pom Pummelers harvesting tool-500 V-Bucks
Raptor outfit- 2000 V-Bucks
Velocity outfit– 2000 V-Bucks
Party Animal Harvesting Tool– 1,500 V-Bucks
Assault Bomber Glider- 1,200 V-Bucks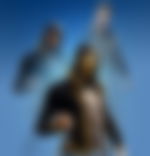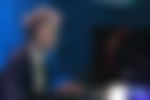 All these cosmetics have been fan favorites for the past few years. While many veterans must own them already, this is a great opportunity for beginners to enhance their collection. Reverse2k's locker is also available in the Item Shop at the moment. It has the popular Aura outfit for 800 V-Bucks.
Pokimane is soon going to do a 'hot-tub' stream
Amidst her return to the Fortnite universe, Pokimane has announced that she'll do a 'hot-tub' stream on Twitch on her birthday i.e. May 14, 2021. Her friends from OfflineTV such as Disguised Toast and yvonnie will join her for the same.
ADVERTISEMENT
Article continues below this ad
This stream will most probably be a mockery of the ongoing 'hot-tub' meta on Twitch, and has already gained the attention of millions of fans and prominent creators.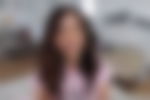 As for now, fans of Pokimane who also play Fortnite can buy her Poki emote, and others can wait for her 'hot-tub' stream with OfflineTV members.
ADVERTISEMENT
Article continues below this ad