Fortnite:Skye's Part 2 Challenges Continue into Week 8
Published 04/10/2020, 6:20 AM EDT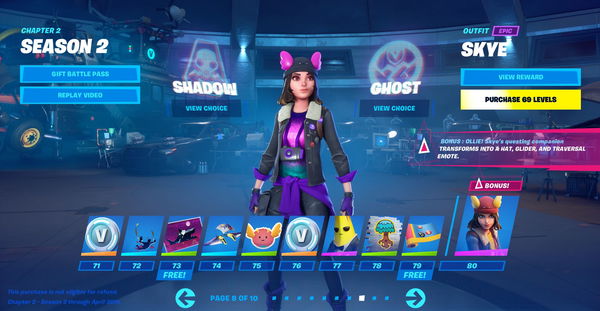 ---
---
Fortnite finally reached Chapter 2, Season 2 in Week 8. Every week the challenges are updated and are found in Battle Pass. The quest follows Skye as she is on a mission to locate where King Arthur's funeral place. Almost reminiscent of pulling the sword from stone mythology. 
ADVERTISEMENT
Article continues below this ad
These challenges function to increase the XP by giving them as awards. Boosts the Battle Pass quite quickly. As soon as you complete each 18 of the 20 Skye's Adventure Challenges a new style unlocks and becomes available for use. Part 2 of the challenges have listed few objectives which we will get into now.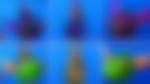 ADVERTISEMENT
Article continues below this ad
What Are The Challenges?
Search chests at landmarks – 10

Eliminate players with SMGs from within 15 meters — 3

Hit five consecutive weak points while harvesting materials —3

Fly a Choppa under the purple, red and blue steel bridges — 1

Stoke, a Campfire, consume a Foraged Apple, consume a Foraged Mushroom—1

Land at the Shark and visit The Agency in the same match —1

Hit pistol headshots on players or henchmen —10

Search Skye's Sword in a Stone found in high places — 5

Block Damage with a Kingsman —200

Bounce on Crash Pads in different matches —3
What Are The Styles From Which We Can Choose?
As soon as you complete these challenges, the styles unlock and you get to choose them. Like previous challenges with other Agents, the style you select will remain permanently. While the other style option will not be available anymore. Thus, one has to be quite selective while picking their style. 
The two styles offered from these challenges are – Ghost Style and Shadow Style. To acquire either of these two styles, a specific challenge needs completion. For Shadow style, you need to search and locate Shadow Ollie in Weeping Woods. To unlock the Ghost Style, one needs to search and locate Ghost Ollie at Frenzy Farm. 
ADVERTISEMENT
Article continues below this ad
Since these styles are irreversible and will not be accessible once chosen, we have to be quite decisive. Epic Games are trying their best to keep Fortnite as fresh as possible with these updates. Be sure to swerve that damage with the Kingsman Umbrella. The new update resolved few issues, read more about it here.
Finally! After fighting with Tom Nook to recover my lost goods, I have paid my debt to him allowing me to post the Week 8 challenge sheet [next week] that I didn't post when leaking update stuff. pic.twitter.com/LMZwsNavk2

— FireMonkey • Fortnite Intel 🎄 (@iFireMonkey) April 2, 2020
ADVERTISEMENT
Article continues below this ad
Thanks to FireMonkey, we now have a firm clutch of how much XP these challenges will give us. He is quite a decent source of information. Took the valiant effort to complete all the challenges for us. Hopefully we can follow in his footsteps and earn some quick XP.