Fortnite Chapter 2 Season 6: Best Hidden Changes in 16.10 Update
Published 03/31/2021, 3:15 AM EDT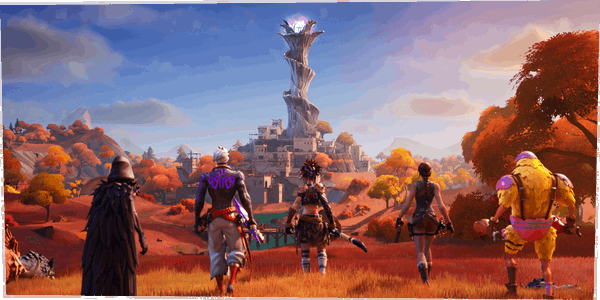 ---
---
The first update for Chapter 2 Season 6 of Fortnite is finally here. Following months of anticipation, raptors are now spread across the island, and players can tame them. As expected, killing them is a lot harder than chickens or boars, owing to their massive health and attack speed.
ADVERTISEMENT
Article continues below this ad
It is worth noting that the raptors are just a small part of the changes that have arrived with the 16.10 update. A new Spring Breakout event for 2021 is also beginning through which the community can earn exciting outfits and pickaxe skins. Moreover, the Egg launcher has returned to Fortnite.
Alongside these noticeable additions to the game, here are some hidden secrets that you might have missed in the 16.10 patch for Fortnite:
ADVERTISEMENT
Article continues below this ad
Fortnite adds crystals and a creepy audio of Agent Jonesy
The primal region is now brighter, and this might lay the foundation for upcoming greater changes to the Fortnite map. Interestingly, The Spire at the middle of the island has crystals around it.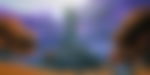 As per popular YouTube channel Top5Gaming, these crystals could either be related to a future event or the storyline.
The mystery around these crystals becomes even more complicated if you visit Colossal Crops. There's an audio device near Raz, which plays a very terrifying audio clip of Agent Jonesy. From the looks of it, he is stuck in the loop and asking for help.
Fortifications and barriers at Pleasant Park
The Pleasant Park POI on the map has certain barriers and fortifications around it. In addition to that, many players are experiencing a glitch where the area turns orange for short periods of time. Hence, it is safe to assume that the primal region will expand with future updates.
These barriers can also be hinting towards the highly anticipated Webster NPC. He will have a Legendary Quest, and completing it will reward the players with Tactical Quaxes Pickaxe.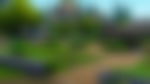 Primal Shotgun receives a huge nerf
ADVERTISEMENT
Article continues below this ad
Ever since the arrival of Chapter 2 Season 6, pro players had been severely criticizing Epic Games for the overpowered Primal Shotguns. Accordingly, the 16.10 update has nerfed the weapon down heavily. Its fire rate is slower for hip fire as well as aiming down sight.
On the flip side, the Makeshift shotgun has received a huge buff. After the latest patch, it contains a magazine of three bullets, faster fire rate, and reload time. Lastly, Animal Bones and Mechanical Parts are available as floor loot, and weapon crafting has become a lot easier.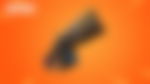 ADVERTISEMENT
Article continues below this ad
All in all, the first update for Chapter 2 Season 6 of Fortnite has certainly lived up to the expectations of fans around the world. The map is evolving, and the meta is balanced with the several nerfs and buffs introduced for the weapons. Trending Stories