Fortnite Chapter 2 Season 6: Best Settings to Use on PlayStation, Xbox, and PC
Published 03/20/2021, 12:08 PM EDT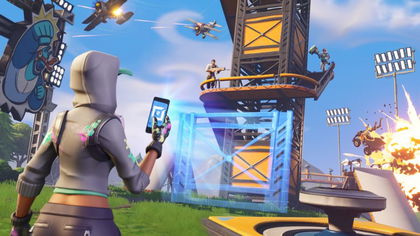 ---
---
Epic Games wants to make its most popular game, Fortnite, accessible to as many players as possible. Therefore, it offers a range of complex video and graphic settings for the game. Most of the time, deciding the best settings to get higher resolutions and FPS can get a bit overwhelming.
ADVERTISEMENT
Article continues below this ad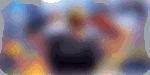 Fortnite developers and creators have outdone themselves with Chapter 2, Season 6. The addition of all the exciting new elements has attracted a lot of players. Moreover, Epic Games' recent introduction of the performance mode in its Battle Royale is also a game-changer. Therefore, players might often wonder what the best settings for them are.
ADVERTISEMENT
Article continues below this ad
Best Fortnite settings for high resolution and FPS
Outside of performance mode on PCs, the settings depend on individual builds. However, console players can cap their frames at 120 FPS, and they can keep the resolution at 1920 x 1080. With regards to graphics quality, players can turn preset to low. They should always keep the 3D resolution at 100% to get the best results.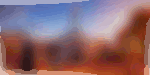 With all the other graphics quality settings at low, players can turn textures to high. Contrary to popular belief, higher textures result in a better FPS output in Fortnite since it takes some load off the CPU. Players can also switch off motion blur, v-sync, shadows, and anti-aliasing for the best results.
With that as the perfect setting for consoles, PC players can also keep most of the settings exactly the same with a few tweaks. For the window settings, players can either use the fullscreen or windowed fullscreen option. Secondly, they can choose the FPS cap as one higher than the refresh rate of their monitor.
The most important PC setting is the choice between the rendering mode. Those who want a visually appealing game and have an advanced rig can definitely opt for the DirectX 12 mode. However, for best performance, naturally, the performance mode (alpha) would be the smarter choice.
Epic Games has boosted the performance mode
In a previous patch, Epic Games had added the performance mode to Fortnite. With the arrival of Chapter 2, Season 6, it seems like the developers have boosted this mode. The performance mode now delivers higher frames and smoother gameplay at the same efficiency.
ADVERTISEMENT
Article continues below this ad
Competitive players and those with a weaker PC build should surely run the performance mode if they want to get the most out of Fortnite without compromising gameplay. The graphics might be a bit lower; however, the building and the fights are much smoother.
It is recommended that players turn the mesh setting in performance mode to 'on' for a better output. This doesn't affect the frames by a lot but definitely makes the game look much cleaner. With the all-new storyline of Fortnite being crazier than ever, no one should miss out.
ADVERTISEMENT
Article continues below this ad
ALSO READ: Fortnite Chapter 2 Season 6: Breakdown of the Storyline So Far