Fortnite Chapter 2 Season 6 Guide: The Best Tips and Tricks to Upgrade Weapons Faster
Published 03/22/2021, 1:47 PM EDT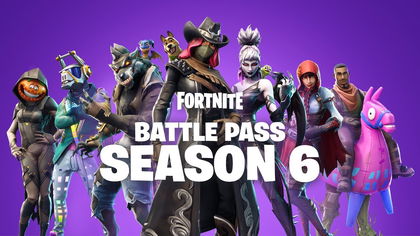 ---
---
Chapter 2: Season 6 of Fortnite is underway and fans are thrilled about the game's latest update. The features of this update include a full revamp of the map and the introduction of craftable weapons.
ADVERTISEMENT
Article continues below this ad
The new weapons provide a different feel to the normal guns, such as ARs and SMGs, with added damage or accuracy. With new weapons like these, it is imperative that players find the perfect spot to land so that they get the best possible weapons right at the start.
ADVERTISEMENT
Article continues below this ad
Material spawns in Fortnite
The most important requirement for any makeshift gun is the material required for the upgrade. Players need bones and other parts to upgrade these weapons into Primal and Mechanical weapons, respectively.
For Mechanical Parts, players have to break any type of new or rusty vehicles. Red Toolboxes are also an important source of these parts. But one pro tip that players can use involves slowly destroying the vehicle. This is because players have more hits on a vehicle which increases the odds of getting a part from it.
With a pickaxe, players break vehicles faster, so using a low rarity compact SMG which has a high fire rate and low damage output gives players a better chance of getting material.
With the Animal Bones, it is always important to land near the center of the map where the primal locations are present. While wolves and pigs provide a good amount of bones, the chickens are a substantial source as well. Breaking the skulls or decorations on the various bridges of primal locations also gives players a guaranteed bone.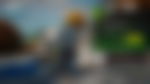 Upgrade NPCs
Upgrade NPCs are also important as they allow a tier upgrade to weapons with 50 gold, which the players already have when they land. The major issue with the 6 NPCs on the island is the number of people that contest it. With the game being out for almost a week now, players know the fixed locations of these NPCs.
ADVERTISEMENT
Article continues below this ad
Hence, it is always better to drop at locations near these upgrade NPCs and get the loot first. If players have a zone and the NPC isn't really a combat-heavy zone, then they can contest it for upgrading weapons.
Players can hold on to the parts until they upgrade their weapons unless they are being attacked by another player. If players are attacked, then it is always better to upgrade the makeshift weapon first and then fight.
Small choices like these can make an enormous difference for players in the end when they have finally upgraded their weapons. So, it is always better to invest the time to upgrade the guns properly and then take on a fight with an opponent.
ADVERTISEMENT
Article continues below this ad