Fortnite Chapter 2 Season 6: Guide to Completing the Week 8 Challenges
Published 05/06/2021, 11:11 AM CDT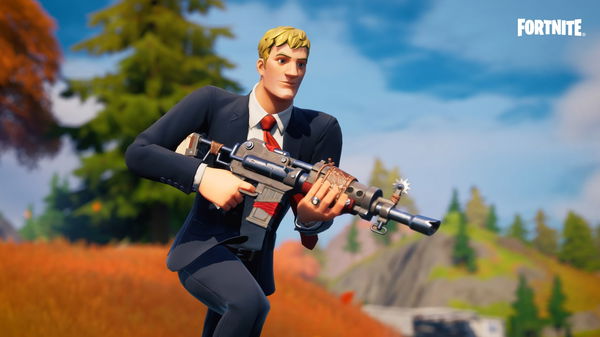 ---
---
The current Season in Fortnite has reached a really exciting place. Like the previous ones, this season has already seen a lot of collaborations and crossover events that have united fans from various pop-culture fandoms. We have already seen the Neymar Jr. skin set and the assorted soccer quests.
ADVERTISEMENT
Article continues below this ad
Recently, the DC x Fortnite crossover finally brought Batman to the island! This crossover had also resulted in the Batman/Fortnite: Zero Point comic book series, written by Christos Gage and featuring artwork by the iconic artist Jim Lee. Overall, this might just be one of the most exciting times in the Fortnite community.
Furthermore, this season has also fixed some of the biggest gameplay issues that have been bugging the competitive community as well. The state of competitive gameplay has been on the receiving end of harsh criticism from fans. However, Epic Games has seen to it that the game features as few issues as possible.
ADVERTISEMENT
Article continues below this ad
With Week 8 commencing tonight, we figured you could use a little heads up and a little help with the weekly challenges. As the players may know, the weekly quests in Fortnite go live every Thursday. This week's quests are pretty easy, but it can get tedious as well. However, the rewards will grant you a substantial boost to your Seasonal Battle Pass.
Further reading: Electronic Arts Seeks to Revitalize Super Mega Baseball Following Its Acquisition of Metalhead Software
Fortnite Chapter 2 Season 6 Weekly Epic and Legendary Quests for the 8th week: a guide
As of now, there are a total of seven weekly Epic quests for Week 8. Completion of Epic challenges will grant you 24,000 XP, giving your Battle Pass a major boost.
Now, most of the challenges are pretty straightforward and easy to complete.
ADVERTISEMENT
Article continues below this ad
Collect eight research books from Holly Hedges and Pleasant Park
Use the launcher from Guardian Towers thrice
Open three chests at The Spire or Guardian Towers
Damage an opponent within 10 seconds of landing
Use the Firefly Jar at the Pizza Pit
Drive from Durrr Burger to Pizza Pit without exiting a vehicle
All these quests are pretty straightforward, but they might get a little tedious. For instance, locating eight research books at Holly Hedges and Pleasant Park might be a little challenging, mostly because of the size of the locations.
Next up, we have the Legendary Quest for Week 8. This quest is surprisingly simple to pull off. This will require you to destroy a structure with fire. This is fairly simple, and in return will grant you 35000 XP upon completion.
ADVERTISEMENT
Article continues below this ad
With all these new additions in this Season's Battle Pass, these quests will become your key to unlocking exciting new skins and more!