Fortnite Chapter 2 Season 6: How the Competitive Pre-Season Will Help Epic Fix Its Broken Elements
Published 03/23/2021, 2:05 PM EDT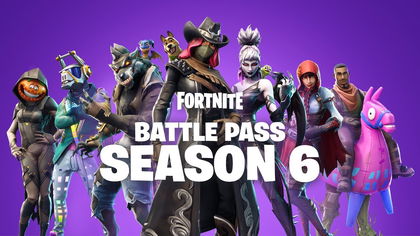 ---
---
Chapter 2, Season 6 of Fortnite has introduced one of the biggest gameplay updates the game has ever had. With an island revamp and the addition of a new weapons system, the update affects the gameplay heavily.
ADVERTISEMENT
Article continues below this ad
The new crafting system brings Primal and Mechanical weapons to the game that provide different upgrades over the regular guns. It also brings a lot of issues and gameplay changes that the fans will; want the developers to fix soon.
ADVERTISEMENT
Article continues below this ad
Balancing new weapons in Fortnite
New weapons are always important to freshen up the gameplay every once in a while. As the game adds new guns, it is also important to make sure that no one single weapon becomes overpowering.
In Fortnite Season 6, this has already become a major issue with the massive number of fresh additions in the weapons category. Weapons such as the pump shotgun urgently need a nerf.
Some guns such as the gray makeshift shotguns are awful to use, but as they are makeshift weapons, players can always upgrade them. But the dearth of bones and parts in the map causes a lot of issues for players to upgrade them. Epic can fix issues like these by either buffing the makeshift weapons or increase the spawn rates for animals and vehicles.
The game should also bring back the FOV slider after Epic controversially removed it 2 years ago. PC players used to have a massive advantage over console players as they used this feature to play with a stretched resolution.
The pre-season is the perfect excuse for the developers to implement a FOV slider and test this feature. Releasing this feature on PC and consoles will also restrict some players from having any advantages.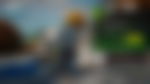 First shot accuracy and Arena Incentives
The new update also removed First shot accuracy from a lot of weapons in the game. Players can only find first shot accuracy in mechanical variants of weapons. By removing this feature, the game discourages players from taking long-range fights as there are no snipers in the game as well.
ADVERTISEMENT
Article continues below this ad
Box fights and close quarter combat will become the meta, making the gameplay stale. Implementing first shot accuracy to all ARs will bring back long range fights, and the revival of nerfed snipers will complement the ARs very well.
Arena mode has received no updates in Season 6. Currently, the only reward a player gets in this game mode includes a chance to play in higher ranked tournaments after reaching the Champions division. So bringing a rewards system that promotes grinding in Arena will be a highly successful initiative by Epic. Rewards can include simple cosmetic items such as backpacks or pickaxes.
Bringing extra features and removing problems like these will always be beneficial for Fortnite to stay at the top of the Battle Royale charts.
ADVERTISEMENT
Article continues below this ad