Fortnite Chapter 2 Season 6: Is the Toon Meowscles Skin Worth Your Investment?
Published 05/08/2021, 3:45 AM CDT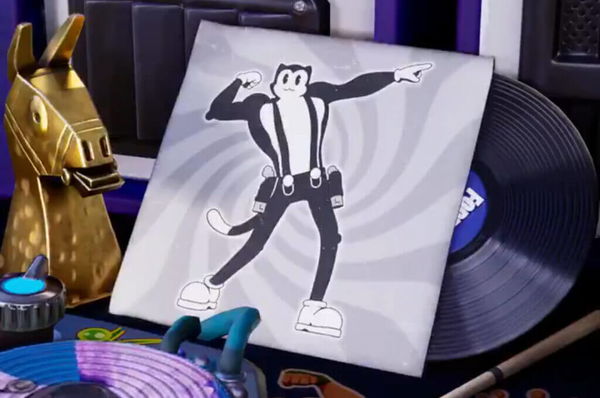 ---
---
Over the four years of its release, Fortnite has left no opportunity to bring unique skins for its players. From original designs by the developers to collaborations, there is a plethora of cosmetic items that one can play with.
ADVERTISEMENT
Article continues below this ad
Considering that Fortnite is a free-to-play title, the investments on skins and other cosmetics by the community is a primary source of revenue for Epic Games. This explains why the developer prioritizes this aspect of its Battle Royale game so much.
We've seen several exciting skins like Raz, Lara Croft, and Webster in Chapter 2 Season 6 up till now. The latest addition to this splendid list is Toon Meowscles. The buffed cat originally released in Chapter 2 Season 2, and now has an old-school Toon version.
ADVERTISEMENT
Article continues below this ad
Toon Meowscles in Fortnite costs 1400 V-Bucks
While Meowscles was an original Fortnite skin, Toon Meowscles seems to be inspired from early Disney cartoons. It has flexible limbs and gloves that resemble the ones worn by Mickey Mouse.
Just like any other skin, Toon Meowscles comes with a back-bling named Toona Can that further enhances its overall look and gives more character to it. Next, there's the Ten-Ton Toon- Bells Pickaxe that is a decent harvesting tool with two giant black balls on both the ends. Last, but not least, Toon Meowscles has a built-in emote named Squash & Stretch. As the name suggests, the emote makes the character flex its biceps.
Toon Meowscles, the Toona Can back-bling, and the Squash & Stretch emote cost 1400 V-Bucks together. This is undoubtedly a hefty amount, and there are many factors that you should consider before making this investment.
Skins that match with Toon Meowscles
Toon Meowscles and its cosmetic items match with each other brilliantly. However, the retro texture of all these items makes it harder to combine and use them with other skins.
You can only match Black and White items with Toon Meowscles. Just to name a few, these include Ark Wings, Battle-Worn Cape, Perfect Wings, Kylo's Cape, Coven Cape and Stark Satchel.
YouTuber Big Jonse Gaming talked about Toon Meowscles in a recent video:
ADVERTISEMENT
Article continues below this ad
All in all, you should buy Toon Meowscles if you genuinely love the character, and have other cosmetic items that can go well with it. It is definitely worth 1,400 V-Bucks, and can be one of the most outstanding skins in your collection.
It is great to see Fortnite trying out new designs and themes for its skins. If Toon Meowscles ends up becoming an enormous hit, it won't be a surprise if we witness more skins that represent the 1975 Walt Disney cartoon style.
ADVERTISEMENT
Article continues below this ad