Fortnite Chapter 2 Season 6: Locations of Wolves on the Island
Published 04/05/2021, 4:02 PM EDT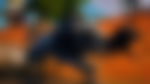 ---
---
The current season in Fortnite was off to a rocky start. The community had been largely disappointed with the current season, mainly due to the gameplay mechanics and the competitive aspect of the game. However, things started looking up with the latest 16.10 update, which made all the necessary changes that the community had been asking for. Once again, the expeditiousness of the devs at Epic Games saved Fortnite from losing its popularity.
ADVERTISEMENT
Article continues below this ad
This current update introduced a multitude of new additions into the game, with the addition of raptors and other wildlife being some of the most exciting ones. Furthermore, these animals are not just a part of the in-game ecosystem. In fact, you can even tame them to do your bidding.
Now, most of the players have already found the popular haunts of the Velociraptors in the game. However, when it comes to wolves, you might need some more pointers.
ADVERTISEMENT
Article continues below this ad
Further reading: Among Us Developers Hit Back at Toxic Fans Sending Hate Comments Following the Release of the Game's New Update
Locations where you can spot wolves in Fortnite
Apart from promising a thrilling encounter in the wilderness, spotting wolves also gives you a chance to harvest wolf's fangs, thus completing a challenge. However, first, you will have to know where you can spot them. Note that the usual haunts of these wolves usually have two to three of these animals.
ADVERTISEMENT
Article continues below this ad
The first and perhaps the most common location is the riverbank that lies exactly in the middle of Catty Corner, Retail Row, and Lazy Lake. If you fail to spot any wolves there, which we doubt, you can keep moving along the riverbank.
If that does not work either, you can check out the mountains just above Catty Corner. Moving on, the next location where you can find more wolves is near Lazy Lake, again. To be more precise, you can spot the wolves on the other side of the lake. Further, it helps if you set out on your hunt at night.
Now, this one might lead to a tedious search. Another location that can promise you wolf sightings, is the forest that lies exactly between Slurpy Swamp and Lazy Lake. It is quite a large area, so we suggest you use a vehicle to cover it all.
ADVERTISEMENT
Article continues below this ad
These are merely some of the most popular locations to find wolves. There are, of course, more of them. Let us how many areas you could successfully scout!