Fortnite Chapter 2 Season 6 Secrets Fans are Yet to Figure Out
Published 03/19/2021, 6:40 AM EDT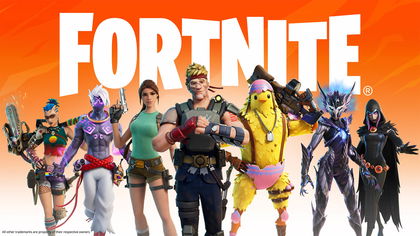 ---
---
Epic Games recently concluded Chapter 2 Season 5 in Fortnite. With the previous season's end, a new one has now arrived at the Battle Royale game, literally taking players to their roots. Chapter 2 Season 6, or the Primal season, is a journey back in time. Pre-historic elements have arrived on the island, and there are a lot of secrets.
ADVERTISEMENT
Article continues below this ad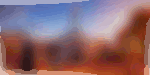 Agent Jones finally managed to contain the Zero Point, but in doing so, he has set the Fortnite clock hundreds of thousands of years behind. However, even with all the technology gone, the current season is going to be extremely exciting. All the chickens, wolves, and bones have much more going beyond what is visible in face value.
ADVERTISEMENT
Article continues below this ad
From taming Raptors to flying with Chickens, all things new in Fortnite
The most exciting and probably not the best-kept secrets are the dinosaur eggs. According to game files, the eggs on the island are going to crack as the season progresses. After the eggs break, Raptors are going to emerge out of them. Additionally, players can also tame these Raptors and fight enemies with one alongside them.
Adding Chickens to the game is nothing short of comedy. However, these Chickens are not just here to make players laugh. Instead, they also have a significant role in helping players rotate. Players can lure these chickens using corns and then pick them up to provide them a temporary glide.
To increase utility, they can jump off from high places, giving them a longer flight. Using the energy boost from the top of stone towers will give them the maximum flight, taking them halfway across the map.
Chapter 2 Season 6 has also answered some of the most burning questions from the Fortnite community. Midas' relationship with Jules, a mystery for an entire year, is finally no longer a secret. The Jules NPC reveals that she is Midas' daughter, quite explicitly, if players visit her using the Midas skin.
Another secret was the mysterious minigun-grenade launcher weapon. Epic added a similar-looking weapon in the season trailer, and this is the first time the weapon gets an official nod. According to leaks, it will be called the recycler and use materials instead of ammo to launch explosives—way to go back in time.
Agent Jones challenges and other secrets
The current season comes with a set of challenges and mysterious butterflies. While the goal of these challenges is still uncertain, it takes players to various anomalies around the map. One of these is in the bunker behind a secret door that leads to a vault. Another one is in a secret jewel room in the northernmost house in Lazy Links.
ADVERTISEMENT
Article continues below this ad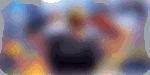 Players can also sometimes receive free rewards such as healings and materials by interacting with NPCs. Therefore, players should make it a point to interact with as many as possible to get these free rewards.
More secrets will unfold as the season progresses. Once again, the creators have done a fine job at writing another fantastic storyline, and Fortnite players can't wait to see what else is in store for them.
ADVERTISEMENT
Article continues below this ad
READ MORE: Fortnite Chapter 2 Season 6: Where to Find All Bosses and Mythic Weapons