Fortnite Chapter 2 Season 6: The Best Landing Spot According to SypherPK
Published 03/17/2021, 8:35 AM EDT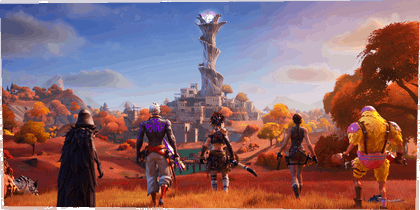 ---
---
Chapter 2 Season 5 of Fortnite revolved around ferocious bounty hunters like Predator, the Mandalorian, and Kratos, among many others. Owing to such a large number of collaborations, the season attracted fans of diverse franchises, and was a huge success.
ADVERTISEMENT
Article continues below this ad
Naturally, Epic Games left no stone unturned to continue this momentum with Chapter 2 Season 6. Alongside a bunch of map changes, new NPCs, and weapons, the developers have introduced a weapon crafting system. With the help of certain crafting materials spread across the map, players can significantly improve the statistics of their weapons.
It comes as no surprise that the community is still adapting to the aforementioned changes in the meta. From the best landing spot, to the most efficient weapons for combat, there are a lot of important decisions to make.
ADVERTISEMENT
Article continues below this ad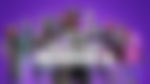 As usual, Twitch streamer SypherPK is one of the first content creators to explore the latest season and share his valuable opinion on it.
In a recent video, he revealed the best landing spot in Chapter 2 Season 6 that offers a surprisingly high amount of crafting material:
Apparently, the landmark named Compact Cars is a great location to instantly access Mechanical Parts. Soon after landing there, SypherPK collected over 15 such parts and upgraded his weapons easily.
SypherPK loves the return of Pump Shotguns in Fortnite
The Pump Shotgun is arguably the most popular weapon over the four years of Fortnite's release. Epic Games vaulted it in Chapter 2 Season 5, and added alternatives like the Lever Action Shotgun. Many players including SypherPK had anticipated that the Pump won't return to Fortnite now. To everyone's surprise, it is back in the game with Chapter 2 Season 6.
"I love the pumps," exclaimed SypherPK while dominating his opponents.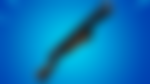 It seems like the streamer also loves the newly introduced weapon-crafting mechanics. Players can now choose to either increase the damage of their weapons, or improve their precision and fire-speed. While the former are called Primal weapons, the latter belong to the Mechanical Weapons category.
ADVERTISEMENT
Article continues below this ad
This system gets more interesting when used on Bows. With the help of Animal Bones or Mechanical Parts, one can craft Primal Bows and Mechanical Bows, respectively. Furthermore, combining these weapons with items like Shockwave Grenades can help in building a wide range of bows such as Flame Bows or Shockwave Bows.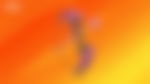 All in all, Fortnite feels like a completely different game with the arrival of Chapter 2 Season 6. Even though some fans were unhappy with the lack of original content in Chapter 2 Season 5, it is safe to assume that the current season will compensate for it.
ADVERTISEMENT
Article continues below this ad