Fortnite Chapter 2 Season 6 Week 2 Epic Challenge Guide
Published 03/23/2021, 3:19 PM EDT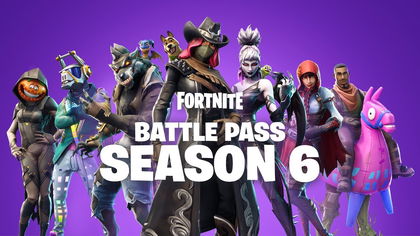 ---
---
The sixth season of Fortnite Chapter 2 went live a few days ago and has been an absolute hit as of now. Every season adds new gameplay features and adds new content. Last season, we saw a plethora of collaborations and Easter eggs making their way into the game, culminating in the end-of-season Zero Point event.
ADVERTISEMENT
Article continues below this ad
Speaking of Season 6, the weekly challenges are live. This is quite surprising, as weekly challenges usually go live in the game every Thursday. However, only the epic challenges have been revealed as of now.
Moreover, while the challenges are currently in the game but aren't available for players to complete just yet. This might mean that Epic Games will release the legendary quests this Thursday, and possibly that is when the rewards will be up for grabs.
ADVERTISEMENT
Article continues below this ad
The Fortnite Season 6 Epic Challenges includes the collection of literature samples from various locations on the map. These locations are, namely, Pleasant Park, Lazy Lake, and Retail Row.
Further reading: Fortnite Chapter 2 Season 6: How the Competitive Pre-Season Will Help Epic Fix Its Broken Elements
Here's where to look for literature samples at Pleasant Park, Lazy Lake, and Retail Row in Fortnite
Players can find the first literature sample fairly easily. Just head down to Pleasant Park and find the grey house right beside the yellow one. Once at the grey house, head in through the front door and go left. You will find yourself in front of a bookshelf which is where you will find the sample.
ADVERTISEMENT
Article continues below this ad
Next up, head down to the red brick house at Pleasant Park. Enter through the front door and go to the room on the left. There should be another literature sample on the left side of the room on the bookshelf.
Moving on, head down to Lazy Lake. You will find yet another literature sample in the enormous building towards the south of the lake. Find the stand where it says "Lazy Lake Spa". You will find the literature sample right in front of you.
For the next one, you will have to take the stairs to your right. Find the first door to your left, and head out towards the building, which says 24H. Once in the building, you will find another sign on your right. That is where the next literature sample will be.
ADVERTISEMENT
Article continues below this ad
In order to complete this epic challenge, you will need to collect four of these samples. However, note that these challenges will most likely be available for completion from Thursday.