Fortnite Chapter 2 Season 7: Where to Find All the New Bosses and Get the New Mythic Weapon or a Guaranteed Scar
Published 06/08/2021, 12:08 PM EDT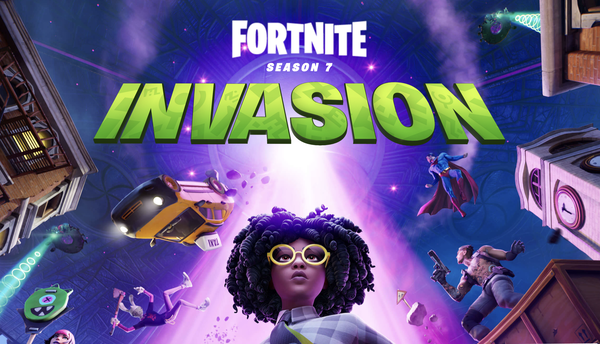 ---
---
Epic Games has added tons of new characters to Fortnite as a part of Chapter 2 Season 7. While some of these are just skins in the Battle Pass, others play a key role in the new season's storyline. Naturally, they will spawn on the map as NPCs to provide valuable insight on what's going on around the island.
ADVERTISEMENT
Article continues below this ad
Fortunately, Easter Eggs about the story isn't all these NPCs have to provide. Some NPCs sell useful items while the bosses also drop rare weapons. Fortnite Chapter 2 Season 7 has a total of three bosses, out of which Dr. Slone drops a mythic weapon. However, these can be hard to find. Therefore, here is a quick guide on how to find all the bosses currently in the game.
Where to find Dr. Slone in Fortnite Chapter 2 Season 7
ADVERTISEMENT
Article continues below this ad
Out of all the NPC bosses currently in the game, Dr. Slone is the most valuable one. She drops her own mythic Pulse Rifle, which is a weapon similar to the Stark Industries Rifle. It has pretty high damage with a quickfire rate when fired from the hip. The fire rate reduces when players aim down the sight. Unfortunately, given her value, defeating the boss isn't that easy.
Dr. Slone spawns in a secret basement in the new Corny Complex location on the Fortnite map. While the location is full of fields and barns, there is a single house which might not be hard for players to find. Before heading over to find the boss, players should stack up on meds and weapons since taking her down is tricky.
Upon entering the house from the main door, there is a small room just as one crosses the living area. To the right of the room, there is a closet that has a portable toilet tucked in the corner. All players need to do is interact with this toilet, and it takes them straight down to the basement where Dr. Slone is.
This is where the tricky part comes in. Dr. Slone spawns with multiple clones, and only one of these is the real one. If players want the mythic weapon, they will either have to simply kill the real doc or eliminate all the clones, including the real one.
WATCH THIS STORY: Call of Duty Warzone vs Fortnite: Which is the Better Battle Royale
Where to find Riot and Guggimon and get guaranteed rifles
ADVERTISEMENT
Article continues below this ad
Fortnite Chapter 2 Season 7 has two other NPCs that players can take down for rare items. While Riot drops a heavy, purple AR, killing Guggimon gives players a purple scar. These two bosses aren't as hard to kill as Dr. Slone. However, it is finding them which is the tricky part as they don't spawn in popular locations.
Players can find Riot at a campsite close to the bridge as they head right from Misty Meadows. It is the bridge that connects Misty Meadows to Catty Corner, and Riot roams around the Misty end of the Bridge.
ADVERTISEMENT
Article continues below this ad
With regards to Guggimon, one can find him on the northernmost smaller island cut off from the mainland. He is right next to the lighthouse on the small island, and there are a couple of houses players can land on to get a weapon and some materials before they engage with the boss. Hopefully, this guide helps players get a headstart in their next Fortnite game over others with all the guaranteed weapons.
ALSO READ: Fortnite Season 2 Chapter 7: Rick and Morty Join the Battle Pass as Aliens Take Over the Island
Trending Stories