Fortnite Chapter 2 Season 7: Why Crafting is Broken and Vending Machines a Much Better Alternative
Published 06/09/2021, 10:19 AM EDT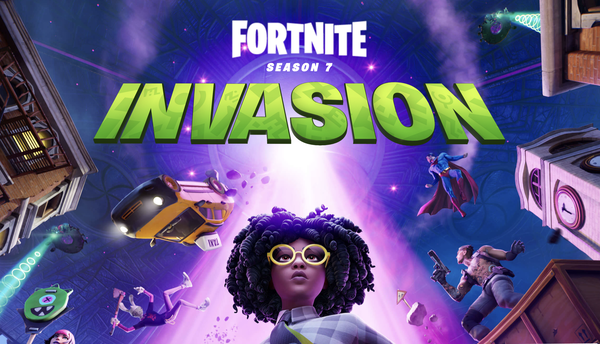 ---
---
Epic Games introduced many substantial changes to Fortnite following the end of Chapter 2 Season 6. A new season brings not only new content and storyline but also interesting new mechanics to the game. Moreover, the developers have also brought back some of the most desired changes, such as the snipers and the launchpads.
ADVERTISEMENT
Article continues below this ad
The developers have revamped the weapon upgrade system in Fortnite. Moreover, they have also improved the vending machine system in the game for both weapons and items. Unfortunately, not all the changes that have arrived with Chapter 2 Season 7 have been well received by fans.
All the changes to weapon crafting system in Fortnite Chapter 2 Season 7
ADVERTISEMENT
Article continues below this ad
In Season 6, players could upgrade to a higher tier of their weapon using materials. However, that is no longer possible in Season 7 since Epic Games decided to make weapon upgrades more difficult. To reduce the number of players having maxed out weapons in the game, the only way players can upgrade their weapons now is using gold.

Upgrading a gray weapon to green now requires 200 gold. This makes it so much harder to upgrade weapons as compared to the last season. While Fortnite Chapter 2 Season 7 introduced nuts and bolts that allow players to craft weapons, it still doesn't solve the upgrade problem.
Thankfully, the all-new nuts and bolts help players obtain the weapon of their choice. They can convert a normal AR into a burst AR or a tactical shotgun into the pump. Clearly, Epic Games wants players to play to their strengths and enjoy the game as much as they want.
ALSO READ: Fortnite Chapter 2 Season 7: How and Where to Find Alien Artifacts and Unlock All Kymera Styles
Vending machines solve the upgrade problem
ADVERTISEMENT
Article continues below this ad
200 gold to upgrade a gray weapon is too much since players hardly manage to get enough gold during a single game. However, the improved vending machines in Fortnite easily solve this problem. The vending machines are offering blue rarity guns for a mere price of 50 gold. Clearly, this is a much better deal than upgrading all the weapons.
Naturally, vending machines are the way to go for now if players want a better version of the weapon they have. These vending machines not only supply weapons, but there are various machines across the map that also supply healables. Therefore, players can also get mini shields and other important items at a reasonable cost.
ADVERTISEMENT
Article continues below this ad
While Epic Games fixes the weapon upgrade mechanics in Fortnite, players can either rely on the loot of the vending machines. Regardless of these minor issues, the new season has still managed to attract many players. Since Chapter 2 Season 7 has a widespread meta, it makes the game even more fun to play.
WATCH THIS STORY: 10 Fortnite Tryhard Pickaxes
Trending Stories