Fortnite: Cheaters Ruin FNCS as Pros Complain
Published 08/10/2020, 12:38 PM EDT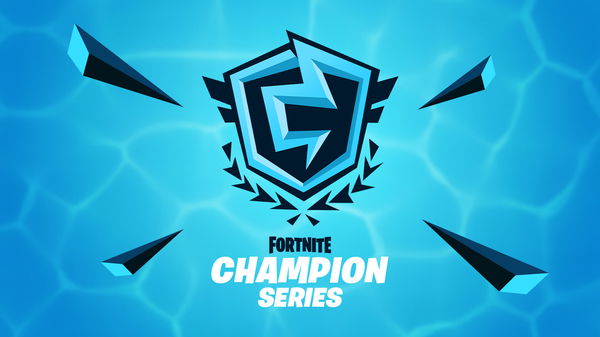 Fortnite Championship Series solos started at the beginning of this month. The Qualifiers are on and the cheating accusations have started. The finals are scheduled to take place from the 14th of August. It has been a long time since people started complaining about cheaters in Fortnite competitive. Major pro players like World Champion Bugha and NRG Ronaldo have made recent accusations. Some have even complained about getting banned by doing nothing. All these circumstances have raised questions about whether or not FNCS is a tournament that is even worth playing. Epic Games reportedly announced their 'efficient' anti-cheat system in the game but pros are sick of the number of cheaters that have infiltrated the game in recent times.
ADVERTISEMENT
Article continues below this ad
Cheaters in Official Fortnite Tournaments?
Plenty of streamers and pro players have come up with cheating accusations. Even earlier into the season, Benjyfishy was accused of cheating. Many other pros like Paul1x, Ruben, Fayde, and Drew have also been banned by Epic for cheating. But the real problem comes in when multiple cheaters go unreported and end up playing in tournaments worth thousands of dollars. Here is what the  Team Serenity coach had to say,
ADVERTISEMENT
Article continues below this ad
So a guy cheated to qualify for NAW Finals on stream. The cheats he bought cost $11 and took five minutes to set up.

Imagine the amount of cheaters that have actually qualified for heats and are playing for $80,000 this weekend.

DELAY THE FNCS AND UPDATE YOUR ANTICHEAT PLEASE.

— SRN Boop 🇳🇱 (@BoopNL_) August 10, 2020
This piece of revelation comes in after NRG Ronaldo invited this particular cheater on stream and interviewed him. The guy seemed pretty chilled about the fact that he could so easily cheat. Check out the video below by YT channel Poggers.
Fortnite pro for FaZe, Bizzle also had something to say about what was on,
Goes to show how bad this season has been, Epic announces Solo FNCS back to back seasons that nobody wanted and here's what happens, Cheaters ruining the game, a meta that is the least competitive we have ever seen, terrible servers and awful spectator mode, Step up @EpicGames

— Bizzle (@FaZeBizzle) August 10, 2020
The whole cheaters in FNCS drama has led more people to open up about what they feel is going on. Team Liquid Fortnite pro Stretch finally took to Twitter to provide his two cents;
crazy how cheating wasn't an issue until all of you started tweeting about soft aim and calling out each other, this is 100% entirely the communities fault.

— Liquid Stretch (@Stretched) August 10, 2020
obvi a few are gonna get through the cracks but banned quickly

— Liquid Stretch (@Stretched) August 10, 2020
Reportedly many players with 'soft aim' in their username have been banned by Epic. FaZe Jarvis made news last year after he was banned for aimbotting in a pub match for fun. Several people now want Fortnite to lift his ban if they are going to let cheaters roam free anyway.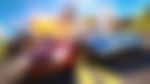 THIS GAME IS A JOKE THIS GUY WAS LIVE STREAMING HIM CHEATING WITH 5K+ VIEWERS AND DIDNT GET BANNED. JARVIS PLAYED *PUBS* WITH AIMBOT AND GOT BANNED BUT HES PLAYING IN *FNCS(COMP)* AND DIDNT GET BANNED AT THIS POINT #FREEJARVIS HE AINT DO NOTHING WRONG

— Kai`🔱 (FOLLOW ME BACK!) (@K1K31onYT) August 10, 2020
And the trolls were back too;
ADVERTISEMENT
Article continues below this ad
The finals begin on the 14th of August and players in the community can only hope they don't have to sit back and watch another cheater live-streaming their way around the tournament.
ADVERTISEMENT
Article continues below this ad
Source- Twitter/Stretched Twitter/FaZeBizzle Twitter/BoopNL_