Fortnite Community Perplexed Over XP Progress in Chapter 2 Season 5
Published 12/06/2020, 6:50 AM EST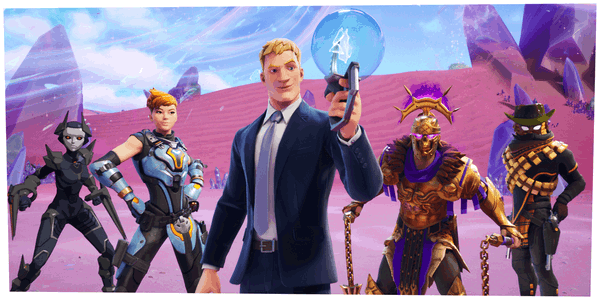 ---
---
With the latest season, Epic Games has introduced a plethora of changes in Fortnite. Agent Jones is assembling his own team of bounty hunters that includes the likes of the Mandalorian, Mancake, Kondor, and Lexa, among others. Owing to the arrival of these characters, the map also has a bunch of new POIs like Hunter's Haven and Colossal Coliseum.
ADVERTISEMENT
Article continues below this ad
Along with the Battle Pass and map changes, there have been some noticeable alterations to the game meta. The old 'challenges' system is no longer a part of Fortnite, and now players need to complete 'Quests' to level up their Battle Pass and gain XP.
Despite the addition of quests, the developers have announced no changes in the game's XP progress system. However, a player felt that it is a bit slower this season.
ADVERTISEMENT
Article continues below this ad
Shiina, on Twitter, claimed that there's no big difference in XP progress but it's "definitely noticeable". 
Is it just me, or is the XP progress a bit slower this season? Maybe I don't understand the quests yet, but I have the feeling that it's slower than last season for example.

No big difference, but it's definitely noticeable for me.

— Shiina (@RealShiina) December 5, 2020
The player further clarified that the game now emphasizes more on quests. Apparently, quests have granted more XP to Shiina's squads than eliminations and victory royales.
Or I should probably rephrase it: XP is now much more focused on quests?

When my squads gets kills and wins, we don't get much XP, but when we focus quests, we get WAY more XP than without 100% focusing on them.

— Shiina (@RealShiina) December 5, 2020
Interestingly, several responses to Shiina's tweet further complicated the discussion. Some players agree with the observation, while others feel no change whatsoever.
Yeah. Coming from an xp grinder, the xp this season feels a bit slow
Last season at a time around now I was at about level 40 just from punch cards and the already existing week 1 challenges. Right now I'm level 34☹️

— Not Headhunter (@wixlerz) December 5, 2020
I'm level 34, no tiers bought, doing the same method from last season (punchcard farming) and it feels the same

— True Gamer (@VidyaChat) December 5, 2020
Really I'm doing the same strat as last season start where I'd go into bot lobbies and get challenges done and everything but to me it seems faster to level up this season maybe it's just me tho but for me it's faster this season that last season

— Hyper 🤍⚡️ (@HYP3R____) December 5, 2020
IMO it doesn't feel any more focussed on quests/tasks than the previous seasons did with the punchcards. Like the past few seasons the most effective way to get XP was to farm chests/ammo boxes/fishing in a match than it was to actually play and get kills.

— Samuel Adams (@ExeltusPendragn) December 5, 2020
On the flip side, a faction of players is still figuring out how quests work.
I still didn't understand how we get quests this season. I get into a game and die instanly, then in lobby I look quests tab and there are new ones randomly like travel on foot harvest rock and shit

— B R U H H H (@AlphaUstadi) December 6, 2020
The blue quests are glitched or something since it doesnt give the xp as it should

— Juanmarux 🎄 (@Juanmarux) December 5, 2020
XP glitches and bugs in Fortnite Chapter 2 Season 5
While some players had been struggling to level up in the first week of the latest season, some like HYPEX leveled up faster than ever. Surprisingly, there were many glitches that granted even unlimited XP to the players.
As a result, HYPEX leveled up from 300 to 310 "pretty fast".
Epic Games patched a fix for most of these bugs as soon as possible, but a lot of players certainly took their advantage.
ADVERTISEMENT
Article continues below this ad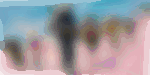 From the looks of it, the XP progress system is the bone of contention in the Fortnite community right now. Gaining XP is essential to the players; naturally, they want to make sure they're following the right path.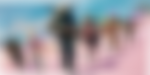 ADVERTISEMENT
Article continues below this ad
Do you feel that the XP progress has been slow this season, or the community is just taking longer to get the hang of the new system?