Fortnite: Daequan to Make a Comeback Soon?
Published 09/07/2020, 9:54 AM EDT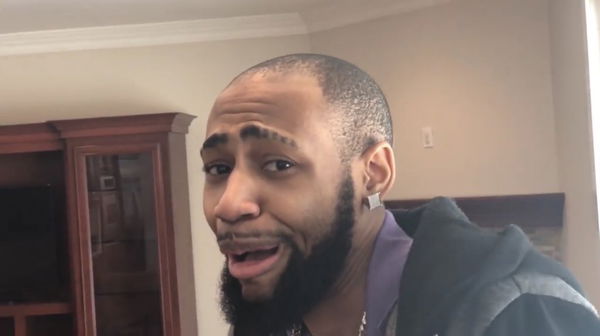 ---
---
TSM Daequan has been responsible for creating content for Fortnite that wasn't visible in the early days of the battle royale game. But he has been absent for a while and this has made fans pretty curious.
ADVERTISEMENT
Article continues below this ad
Daequan has had an on and off relationship with streaming for over a year now, and he posted a few tweets last year explaining the issues he was going through.
As always, the internet was full of theories trying to assemble pieces to figure out what really happened to him. This also stemmed from the fact that Daequan hasn't posted anything on his social media accounts. His last stream on YouTube was released over five months ago.
ADVERTISEMENT
Article continues below this ad
2019 was a rather difficult year for Daequan. He took several extended breaks, only some of which were explained. His last post on Twitter was around the ongoing pandemic, and fans had hoped that it would mark the return of the beloved Fortnite player. But that didn't happen.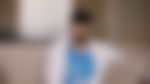 Fortnite: Who is Daequan?
Daequan's entry into Fortnite was like a dream. He had been playing Fortnite for a long time, but things changed for the better when he unknowingly queued up with Dakotaz. There was no turning back from there. His playing style and skill got him invited to a lot of invitationals, which he ended up winning. He was on a roll after that as his YouTube channel witnessed a massive surge in views.
The best was yet to come. Myth, who was signed by TSM, immediately recommended that Daequan's name be added to the roster. In a snap, TSM's roster was full of star-studded names. The roster comprised Daequan, Dakotaz, Myth, and Hamlinz. The squad was responsible for creating some of the best content that Fortnite has seen to date.
Alas, things changed soon after that.
Where is Daequan?
Daequan had become a beloved character owing to his personality, and fans used to wait for his streams. However, his streams became less frequent and that raised a lot of questions.
Knowing that his absence had caused the community to question his return, he took to social media to inform everyone about his ongoing chronic medical struggles.
My upper back just started killing me and I got a headache. I read earlier in the comments you guys sent that your spine could be causing all these health issues I've been having. I'm getting that checked soon (there's def something wrong it hurts 24/7 now) so hopefully we will..

— Daequan (@TSM_Daequan) June 3, 2019
I feel better than what I used to – Not where I want to be cause I'm not 100% but I miss y'all so much that it depresses me. A lil more time and we live. I feel like I have so much more energy and everything than before and I honestly can't wait to be back. Soon 💜

— Daequan (@TSM_Daequan) July 23, 2019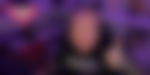 He went on to say that his back had been troubling and hurting him all day long. Streaming requires players to sit behind a desk for hours at a time, so his pain was understandable. In addition to this, his lungs collapsed multiple times, and he had to undergo surgery.
Something wrong wit my lung 🤨 y'all already know I've had 4 lung collapses on my left side, but it's my right this time. I feel like we bout to be TSM Lil Lung x2 😂 I'll be Gucci tho mama ain't raise no bitch 🖤 don't worry.

— Daequan (@TSM_Daequan) December 17, 2019
I'm gonna make a video describing everything that's been going on with me. I never really get into details about my personal life but y'all been supporting me so much for so long, I want to be more open. It'll be a long video, so much has happened 😒. But it'll be up next week.

— Daequan (@TSM_Daequan) September 13, 2019
His girlfriend was going through medical issues as well, and this no doubt contributed to the tremendous stress he had been under.
My girl has life threatening health issues now and its lowkey destroying my mental state man. We go to so many doctors & hospitals & specialists and they have no idea what to even say to us anymore. Idk what to do anymore & She needs help @TheDoctors @TravisStorkMD please 💜🙏🏼

— Daequan (@TSM_Daequan) November 21, 2019
ADVERTISEMENT
Article continues below this ad
Daequan decided to share details from his personal life with his fans and posted a TwitLonger messaged that said, "I went through so much b.s this year and I learned so much from it all but I hate how this year went for me. Not only because of all the unfortunate things that happened. I'm disappointed in myself in terms of how much I streamed, I hate how I haven't posted much to youtube, twitter, Instagram, etc. Even tho it was all to make sure my family, Exie, and my own mental and physical health is good; it ate at me every single day."
He concluded by saying," I have so many plans, so so so many plans and its gonna be wild, entertaining, and fun for all of us. You guys are gonna see :), but I am so motivated, I'm so ready, and I'm gonna make all these things that I want to happen, happen. I just wanna thank all of you for being so patient and waiting on me to get my shit together. You guys are a blessing to me that words can't express how genuinely appreciative I am. I love you. Thanks again."
When will Daequan return?
ADVERTISEMENT
Article continues below this ad
Unfortunately, there is no way of knowing for sure. It is possible that Daequan has been spending his time in quarantine taking care of his health. Fans have been patiently waiting for the content creator who shared his struggles not to complain but to overcome them and make an eventual comeback.
Trending Stories