Fortnite Deals Big Blow to Content Creators By Permanently Banning Wagers
Published 03/26/2021, 8:46 AM EDT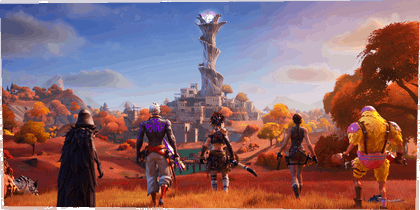 ---
---
Epic Games released Fortnite in 2017, which is still one of the biggest games in the world. Over the four years of release, it has built a massive community that comprises millions of casual players, and a small portion of highly skilled pro players and content creators.
ADVERTISEMENT
Article continues below this ad
While editing and building were rarely used in the initial seasons of Fortnite, these skills are very common among players now. As a result, the game has become too sweaty, even in public matches.
Despite boasting of impressive skills, not every casual player can end up getting signed by an esteemed organization. Hence, they often compete in wagers to prove their worth.
ADVERTISEMENT
Article continues below this ad
However, it seems like wagers break Epic Games' guidelines related to fair play. The developer recently reached out to popular pro player, Clix. and threatened to ban him if he continues to host or play Fortnite wagers.
Fortnite content creators criticize Epic Games for banning wagers
In simple words, wagers are matches where the participants compete for money. This was a fairly new concept in Fortnite, but was a huge hit among content creators and their audiences.
Twitch streamers, like Clix himself, often took part in wagers and hosted them on stream. This attracted thousands of live viewers, who were always eager to watch their favorite players compete for rewards.
In a recent tweet, Clix recommended his fellow streamers to avoid wagers.
Won't be playing or having anything to do with wagers anymore, just got personally messaged by epic and was told to stop or will result in a ban. Recommend others to stop as well, tweeting this so people are aware.

— Clix (@ClixHimself) March 25, 2021
He also opened up on the huge amount of stream snipers that do not let him play Arena.
Also won't be able to play arena with the amount of fucking stream snipers I have so will be starting to play Arena Box Fights!!!!!! orrr green vs purple go goated!

— Clix (@ClixHimself) March 25, 2021
Naturally, Clix is falling short of ideas to create Fortnite content and is now looking forward to play Arena Box fights.
Prominent Fortnite creator Kiwiz also expressed his disappointment on the ban on wagers in a recent video:
Epic Games has also banned subscriber customs
Just like wagers, subscriber custom games were a great way for Twitch streamers to engage with their communities. Big names like SypherPK, Nickmercs, TimTheTatman, and many others used to host such tournaments and play with their subscribers.
However, Epic Games banned streamers from hosting custom games for subscribers because it promoted the practice of players paying a certain amount to enter Fortnite games.
ADVERTISEMENT
Article continues below this ad
In their defense, creators like SypherPK had mentioned how Epic Games hasn't provided enough tools to control stream snipers and offensive players in custom games. As a result, they could only trust subscribers to prevent such malpractices.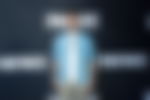 It wouldn't be a surprise if Epic Games now tracks the several websites that host regular wagers. Accordingly, the Fortnite community might have to figure out new ways to enjoy its favorite Battle Royale game.
ADVERTISEMENT
Article continues below this ad