Fortnite Disables Cosmetic Pickaxes in Competitive
Published 05/29/2021, 2:00 PM EDT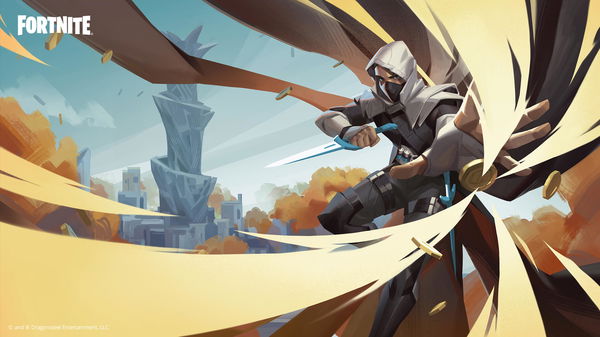 ---
---
The current season in Fortnite has been quite great so far, considering its rough beginning. The community had huge complaints about the state of gameplay as well as the general lack of exciting new content this season. However, Epic Games soon jumped in to bring things back to speed over a roster of updates and various collaborations and crossover events. These in turn gave a major boost to the catalog of cosmetic items available in the game, which is one of the major factors behind the popularity of the title. Most of these cosmetics are references to iconic pop-culture elements, which brought numerous fans from other fandoms under the Fortnite umbrella. Among the iconic cosmetic items, what turned heads the most were the various variations of Pickaxes.
ADVERTISEMENT
Article continues below this ad
However, as it turns out, you cannot use your cosmetic pickaxes in competitive gameplay, at least for the time being. Devs at Epic Games have noticed some issues with the cosmetic variations of pickaxes in competitive, and they have decided to disable it until they see this through. Although, the community thought this might have something to do with aliens. Okay, a little context might help here. For a while now, there have been talks going around in the community, hinting at the arrival of extra-terrestrials in the upcoming season of Fortnite.
But coming back to the matter at hand, Fortnite devs have addressed this pickaxe issue on the latest tweet. Although there are no explanations as to what the issue exactly is, it does contain an assuring note saying that they will soon be bringing them back.
ADVERTISEMENT
Article continues below this ad
Further reading: Summer Game Fest 2021: Schedule, Key Dates, Announcements, and Other Details
Fortnite has disabled cosmetic pickaxes for the time being
ADVERTISEMENT
Article continues below this ad
Devs have disabled a total of 15 pickaxe cosmetics from competitive. They have listed the names on their Trello board:
Bash Burner
BB's Beast Bat
Gladius of Potassius
Ol' Mate Sledgy
Sorrow's Reach
Lovestruck Striker
Durrburgian Battlespatch
Mjolnir
Leviathan Axe
Forsaken Strike
Beastfang
Seven Star Flashing Flail
Signpost Pummeler
Devourer's Bane
Combat Knife
According to the official Trello board for the Fortnite devs, these fixes are among their top priorities right now. However, the 16.50 update did not cover this and was the last official patch for this season. But we can all hope that the devs will release a hotfix for this soon.
ADVERTISEMENT
Article continues below this ad
Watch this story: Top Call of Duty Games of All time