Fortnite: Donald Mustard Continues to Fuel Anticipation for the Return of The Seven
Published 03/15/2021, 6:13 AM EDT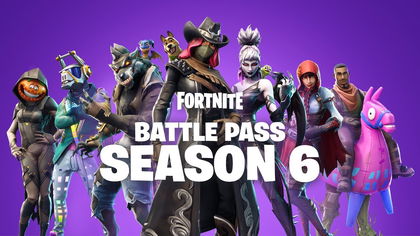 ---
---
Fortnite Chapter 2 Season 6 is now only two days away. Fortnite executive, Donald Muster, took to Twitter to reveal that players will take part in a solo mission called Zero Point Finale to usher in the next chapter in the game. Epic describes it as an "explosive conclusion" to Agent Jones' mission to ensure that players remain trapped in the loop that is the game of Fortnite.
ADVERTISEMENT
Article continues below this ad
With the anticipation for the new season reaching a fever pitch, Donald Mustard has put out another teaser as to what we can expect from season 6. The tweet reveals a voice clip of Agent Jonesy trying to unlock a vault in order to access restricted file 8752, but it appears his credentials have been changed. Later in the transmission, the file is revealed to be related to 'The Seven'.
ADVERTISEMENT
Article continues below this ad
The Seven coming to Fortnite?
We were first introduced to the Seven in Season 4. The Visitor came to Fortnite and built a rocket. At the end of the season, he launched off the map, creating rifts. During season 10 of chapter 1, we were introduced to two more members of The Seven.
The Scientist and the Paradigm came to Fortnite with the mission of stabilizing the Zero Point. The last mention of the seven we received was during the trailer for chapter 5, as Agent Jonesy is jumping into the Zero Point he is given this order: "Do not draw the attention of the seven."
Based on how Epic has portrayed Agent Jonesy, he is the villain and the 'Seven' are the protagonists. Jonesy is entrusted with restoring stability to the zero point and ensuring that characters do not escape the loop.
The loop refers to the game of Fortnite. It is described as such because the game starts with 1oo players. Following this, the storm begins to spread and one player is left victorious. After this, the cycle repeats.
The Seven will probably have some role in breaking characters out of the loop. Thus, it is likely we will finally get to see all of them during the Zero Point Finale mission. The transmission ends with Jonesy saying, "If you're not going to give me what I need, I'm just going to take it."
ADVERTISEMENT
Article continues below this ad
CH2 Season 6 launches on March 16 with the explosive conclusion of the events of Season 5. You'll play through the culmination of Agent Jones' mission in the Zero Crisis Finale. This is a solo experience & you can play through it whenever you first log in during the Season.

— Fortnite (@FortniteGame) March 9, 2021
What role do you think The Seven will play in the Zero Point Finale? Let us know in the comments below.
ADVERTISEMENT
Article continues below this ad