Fortnite: Epic Has 'Nerfed' Performance Mode
Published 02/07/2021, 11:51 AM EST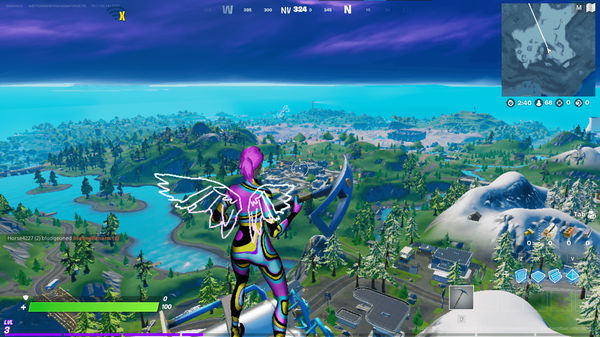 ---
---
It can be said, without a doubt, that Fortnite is currently one of the most popular Battle Royale titles out there. Epic Games has been coming out with new ways to involve fans from various fandoms, through collaborations every now and then. In a way, this helps in keeping the game relevant as well as increase the player base.
ADVERTISEMENT
Article continues below this ad
Of course, with new experiments in the game come new issues. A recent update that aimed at fixing some stability issues ended up introducing a major problem in the game. Devs might have taken their time to come up with a solution to this problem. However, but given the situation (FNCS Qualifiers are right around the corner), we do not think devs should stall this issue.
Epic Games has always tried to find out new ways of increasing the popularity of Fortnite. One of the recent efforts the company made was to ensure that the game runs seamlessly on lower-end PCs as well. In order to ensure this, devs added a "performance mode" in the game back in December. It proved to be very effective, but unfortunately, things have gone downhill with it.
ADVERTISEMENT
Article continues below this ad
Further reading: Fortnite: New Mystery Skins Debunks Every Theory Regarding Season 5
SypherPK talks about the latest Performance Mode issue in Fortnite
In a recent video, the popular Fortnite pro and streamer, SypherPK spoke of this recent issue. When Epic first introduced the Performance Mode, it really did produce the results it expected. However, over time, players began to complain that running the game in this mode caused numerous glitches and often the game would crash.
ADVERTISEMENT
Article continues below this ad
Now, last Friday, Epic had released a maintenance patch aimed at increasing the stability of the game when players run it on Performance Mode. They did increase the stability of the game; however, it gave rise to a major issue in terms of the building graphics.
We've released a maintenance patch to address:

-The queuing bug with tournaments
-The "Disable Pre-edit Option" in BR/Creative applying to STW
-The recent performance issues on PC (DX12 still impacted)
-The PS5 stability issues

— Fortnite Status (@FortniteStatus) February 5, 2021
ADVERTISEMENT
Article continues below this ad
Players have been complaining that following the latest patch, the build graphics have textures similar to that without the performance mode. However, the build graphics have become more blocky and now players cannot see opponents through them. This can soon become a game-breaking issue since a large part of the gameplay meta depends on being able to see opponents through gaps in the crafted walls.
Moreover, many pros will be using the performance mode in the upcoming Fortnite Champion Series to get better FPS. If the issue continues, then it will give rise to a major issue. But we hope devs will soon address this, given the urgency of the situation.
Trending Stories