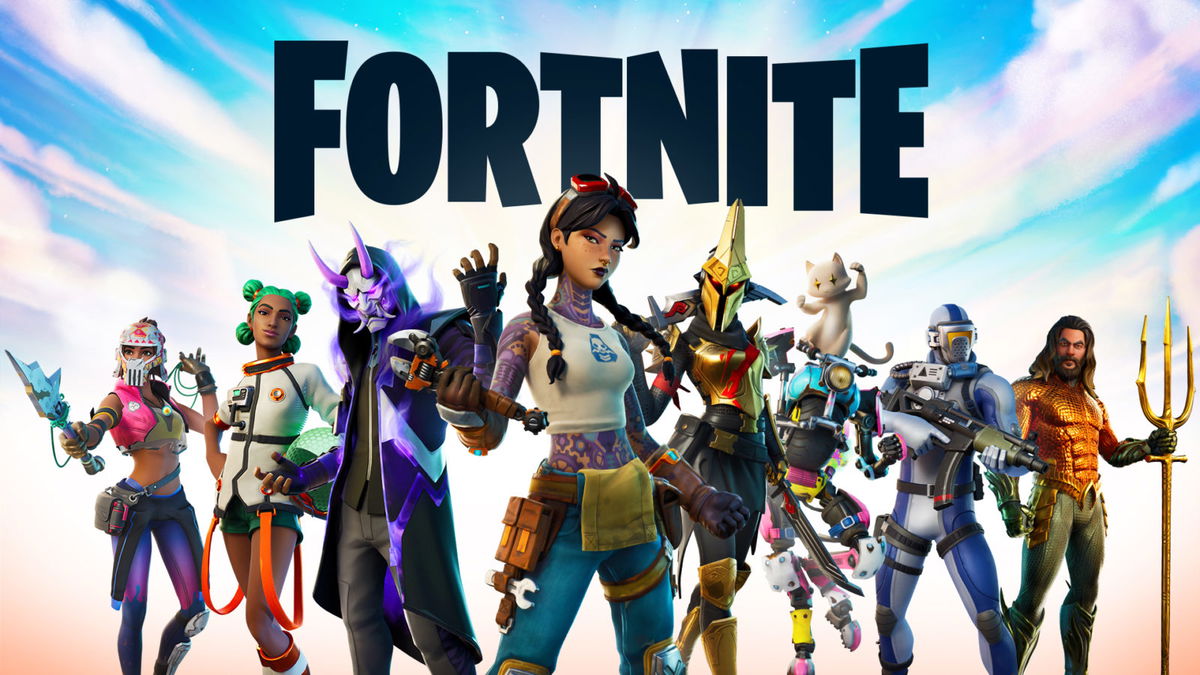 Update 13.20 for Fortnite is live now and with tonnes of new additions and changes. There will be new heroes and map changes in this update. Fun fact: The new hero is supposedly Captain America.
Captain America is the July 4th surprise skin!

— HYPEX (@HYPEX) June 30, 2020
It is expected that the water level will start receding slowly throughout this season, revealing a lot of new map locations. Apart from that, a flare gun has been added to the arsenal. According to the patch notes released by Epic, there has been a wide range of bug fixes and performance enhances with this update.
Let us take a look at what's new.
Read more: Fortnite: Jules to Play Major Role in New Season?
Changes according to Fortnite patch notes
Flare Gun
It is unclear exactly what kind of damage the flare gun will deal with. What is known right now is that the flare gun is capable of dealing a damage count of 60. With a clip size of 6 rounds, it has a max ammo capacity of 20 rounds with a 1.5 sec reload time. The Flare Gun will belong to a "rare" rarity.
Deployable workbenches
The days of looking for upgrade benches throughout the map are over. With the 13.20 update, players can deploy a workbench on need. However, how and when players can spawn workbenches is not yet clear.
LTMs are back
LTMs (Limited Time Modes) have been a good feature of the game, too bad they removed it in season 2. But with the 13.20 update, it is coming back. LTM helps the players get a taste of various features before they are actually introduced in the game, much like a beta version.
Tonight's patchnotes: pic.twitter.com/LitAMLhBm1

— HYPEX (@HYPEX) June 30, 2020
Charge shotgun buff
Devs announced this one on a tweet. Apparently a lot of Fortnite pros had complained that the devs should buff the new shotgun variant. Looks like the prayers were heard.
Complaints from professional #Fortnite players have led to Epic Games buffing the Epic and Legendary variants of the Charge Shotgun.

The magazine size has been increased to 4 bullets before having to reload, before it was 3. pic.twitter.com/h4ph2F44Dl

— Fortnite News (@Guille_GAG) June 30, 2020
Read more: Fortnite: Epic Announces Major News for Competitive Players and Creators
Expected Fortnite bug fixes with the 13.20 update patch
These are the issues that were addressed by the 13.20 update patch, according to their Trello. These issues are supposed to be fixed with this update.
Styles may be missing for the Specialist pickaxe and the Arroyo Pack Back Bling.
Fire from the rage emote may remain on the players or near them.
Emote music playing while on the main stage in Party Royale.
Sandstorm might be missing her hair when equipping 'No Mask No Cowl'.
There is fall damage when landing in shallow water from Ziplines.
Epic & Legendary SMGs sometimes cannot be Sidegraded.
Damaging Marauders counting towards Storm Surge.
Chug Splash may not heal when thrown inside of a bush.
Supply Drops may sometimes push loot under the map when opened.
These are among one of the major bug fixes this update is supposed to bring along with a lot of new changes. The gameplay is expected is supposed to get smoother and free from a lot of minor issues, with this update.