Fortnite: Gear Up for The Solo FNCS Set for August
Published 07/23/2020, 3:04 PM EDT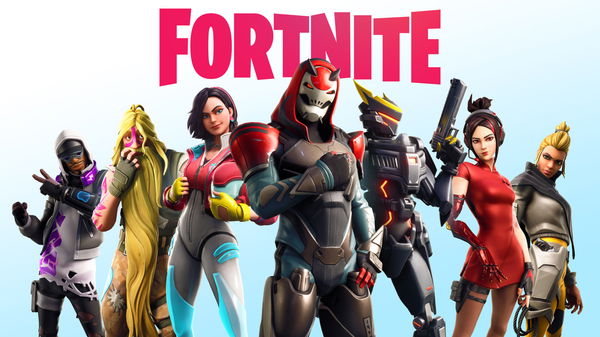 Gear up folks, because the Fortnite Solo FNCS is set to drop this August. The stakes will be as high as they can be and the going is sure to get tough as you compete without a squad. This news has reached us by the courtesy of a Twitter handle going by Fortnite Competitive Data, who leaks information regarding the game's competitive events.
ADVERTISEMENT
Article continues below this ad
Solos FNCS:

– $5,000,000 Prize Pool
– 4 days of qualifiers
– Players will accumulate Series Points based on each Qualifier's results, top performers will be invited to the Season Finals. pic.twitter.com/dRdAWO6rmg

— Fortnite Competitive Data (@FNCompData) July 21, 2020
ADVERTISEMENT
Article continues below this ad
Further reading: Fortnite: Win Galaxy Scout Outfit At First-Ever Android Event
We bet the prize pool did not evade your eyes. But remember, as Dumbledore said in Goblet of Fire, "If chosen, you stand alone." So, without further ado, let us get right to the details.
Fortnite solo FNCS drops this August
One major notable difference this series has is that, unlike the usual format of the Fortnite Champion Series, all the rounds will be played on a single day. Earlier, there would be 4 separate weekends for each qualifier, which has now been brought down to two consecutive weekends: 1st through 2nd August, and 8th through 9th August. The timings for each round will be different, and as follows:
Opens: 12-2 PM
Semis: 3-5 PM
Finals: 6-9 PM
In addition to this, the tournament will not be having cross-play. Rather, FNCS will use a two-track system that will separate PCs from consoles.
ADVERTISEMENT
Article continues below this ad
The scoring system and tournament advancement rules
Note that the scoring system is unified for all regions and players until the 75th position will be receiving points. Each Victory Royale will grant you 14 points, the 2nd position will grant you 11 points, and the 3rd position will grant you 10 points. After that, the points will be granted as follows:
4th – 5th: 9 points
6th – 10th: 8 points
11th – 15th: 7 points
16th – 20th: 6 points
21st – 25th: 5 points
26th – 30th: 4 points
31st – 40th: 3 points
41st – 50th: 2 points
51st – 75th: 1 point
ADVERTISEMENT
Article continues below this ad
As for advancements to the 'semis' stage in the tournament, the parameters will be region-specific. From semis to finals, not anymore. For the NAE and the European Union, the top 3000 players will get to advance to the semis. For the NAW and BR regions, the top 2000 will advance to the semis and the top 1000 players from Oceania, Middle-East, and Asia. The top 100 players in the semis will advance to the finals irrespective of region. The top 50 in the finals will automatically qualify for the heat stage, along with the top 200 consistent players without a top 25 placement.
Well, the battle has been announced, so ready your arsenal and ready your strategy. We'll catch you there in August.