Fortnite Glitch Grants Free XP to Players
Published 12/23/2020, 9:43 AM EST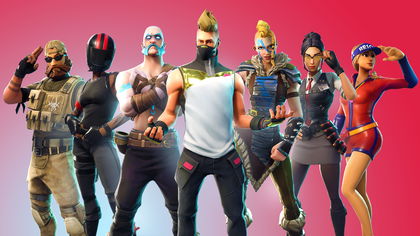 ---
---
Fortnite had introduced the Pickaxe Frenzy LTM for the Lachlan skin cup. As the name suggests, the mode removes all the weapons from the game and players need to swing their pickaxes and dodge their opponents simultaneously to secure a win. The LTM was undoubtedly a huge hit, and the community had been expecting its return for a long time.
ADVERTISEMENT
Article continues below this ad
Pickaxe Frenzy has finally returned to Fortnite, and players have received an unintentional gift from the developers with it. A simple trick grants a tremendous amount of XP, and YouTuber BCC Gaming discovered it in a recent video:
ADVERTISEMENT
Article continues below this ad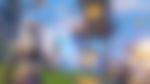 One of the latest Milestone Challenges requires players to light up campfires. The challenge extends across 5 stages, starting from three campfires and eventually leading to 15, 50, 100, and 150 campfires. Interestingly, campfires do not work in Pickaxe Frenzy, and players can continuously light up a single campfire.
A Reddit post on r/FortNiteBR further informs that players can light up a single campfire 150 times and complete the challenge with the utmost ease.
While Epic Games is yet to patch the glitch, a lot of players have best utilized it and leveled up faster than ever.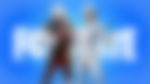 Stay safe while you explore this Fortnite glitch
Even though Pickaxe Frenzy seems fun because of no weapons, the close-range melee combat in the mode gets really intense at times. Moreover, players need to ensure their safety while completing the 'campfire' challenge.
The LTM also limits a player's maximum resources to just ten per resource, making it impossible to build monumental structures. A build in a Pickaxe Frenzy can only hinder the opponent's mobility.
ADVERTISEMENT
Article continues below this ad
Hence, it is wise to build a structure around you before lighting up the campfire. Even if a player approaches, the structures will provide you with enough time to avoid an unfortunate situation.
Ever since Chapter 2 Season 5 of Fortnite released, players have discovered a plethora of such glitches and bugs. While a lot of players feel that the XP progression in the current season is tougher than the previous seasons, some have already availed of the benefits of such glitches.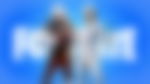 ADVERTISEMENT
Article continues below this ad
Were you able to discover and exploit an XP glitch this season?