Fortnite Grants Huge Advantage to Mouse and Keyboard Pros by Allowing Key Remappers
Published 04/23/2021, 3:53 AM EDT ---
---
The competitive scene in Fortnite comprises of players who either play on PC with a keyboard and mouse or on a console with a controller. It comes as no surprise that both platforms have their own set of pros and cons.
ADVERTISEMENT
Article continues below this ad
Aiming in games like Fortnite is a primary skill, and it is much easier to do so with a mouse than a controller. On the flip side, a controller allows non-binary control input, making it a better alternative for movement.
Having said that, professional controller players often complain about the unfair advantages Fortnite provides to keyboard and mouse players, and vice versa. This debate has been prevalent in the community for the past few years and, from the looks of it, will continue for years to come.
ADVERTISEMENT
Article continues below this ad
Fortnite pros can rely on third-party softwares to trigger double-movement
The FNCS for Chapter 2 Season 6 is right around the corner. Accordingly, Epic Games updated the competitive rules and also included certain clarifications related to intentional disconnect, illegal restart, and region locking, among other things.
Amidst all the clarifications, Fortnite veteran SypherPK discovered that pro players can use key remappers.
Key re-mappers allow players to reconfigure keybinds in a manner that isn't possible inside the game. These include double-movement on keyboards.
Double-movement has traditionally been a movement advantage only available for controller players. It largely depended on the controller's analog sticks that allowed mobility tactics like running sideways and building walls simultaneously.
However, keyboard and mouse players can also trigger these movements now, with the help of third-party softwares. This is a big blow for controller players and is simultaneously a huge advantage for keyboard and mouse players.
It is worth noting that using tools to automate multiple actions is still a bannable offense. This implies that players cannot map a single button to place several building structures.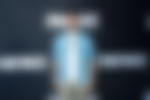 SypherPK agrees that the aforementioned news will disappoint many controller players. The streamer remembered the times when diagonal movement used to be better in Fortnite. Moreover, he expects the developers to bring some updates related to movement this season.
ADVERTISEMENT
Article continues below this ad
"In my opinion, there should be some quality of life updates regarding movement, regarding editing, regarding resetting," said SypherPK.
It is too early to assume how remappers will affect the competitive play in the Chapter 2 Season 6 FNCS. As for now, both controller and keyboard and mouse players can grind harder and try to make the best out of the updated rules.
ADVERTISEMENT
Article continues below this ad