Fortnite Guide to Complete Bounties and Earn Rewards
Published 12/04/2020, 8:40 AM EST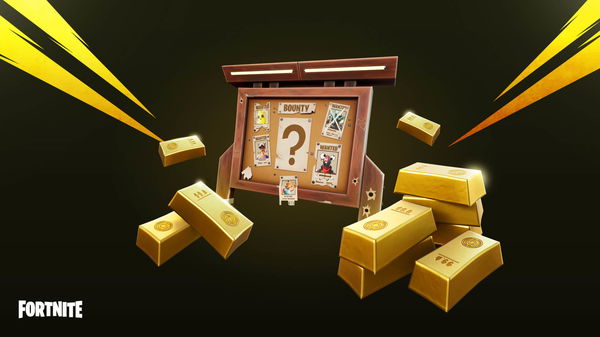 ---
---
Following a successful Marvel-themed season, Fortnite fans around the world had sky high expectations from Chapter 2 Season 5. Epic Games recognized this; accordingly, the latest season brings lot to the table.
ADVERTISEMENT
Article continues below this ad
Along with a new Battle Pass, it has introduced POIs and non-player characters in the game. Almost 40 NPCs are spread across the map, and they offer some interesting services upon interaction. One of these services is a bounty which rewards the players with gold bars upon completion.
In a recent video, YouTuber LlamaSir explained how to complete bounties:
ADVERTISEMENT
Article continues below this ad
As soon as you select a bounty, the game automatically provides you with a player's name and their avatar.
How to complete a bounty in Fortnite
You need to locate the player and eliminate them in under six minutes to successfully complete your bounty. The target's name and the remaining time are visible in the top -left corner of the screen.
The mini-map, along with the main map, showcases a yellow circle to assist you in spotting the target.  The yellow circle even highlights the target's movement, but discovering their exact location under six minutes is solely up to you.
Upon completion, you will receive the promised amount of gold bars. It is worth noting that efficiency is a must when completing a bounty, because other players can also eliminate your target in the meantime.
How to evade the hunter while being a bounty yourself
There's an equal chance of being the target as other players actively search for bounties on the map. Similar to the aforementioned process, you will have 6 minutes to evade the hunter.
ADVERTISEMENT
Article continues below this ad
You can either set a trap or step up and take a gunfight. Apparently, the Threat Bar on the top left corner of the screen indicates the distance between you and the hunter. A single bar indicates that you're isolated, two bars indicate that the hunter is close, and three bars hint towards serious trouble.
Following these tips will not only make you a skilled bounty hunter, but improve your defense while being a target yourself.
ADVERTISEMENT
Article continues below this ad
Do you like the newly introduced NPCs and bounty system in Fortnite?