Fortnite Guide to Week 4 Challenges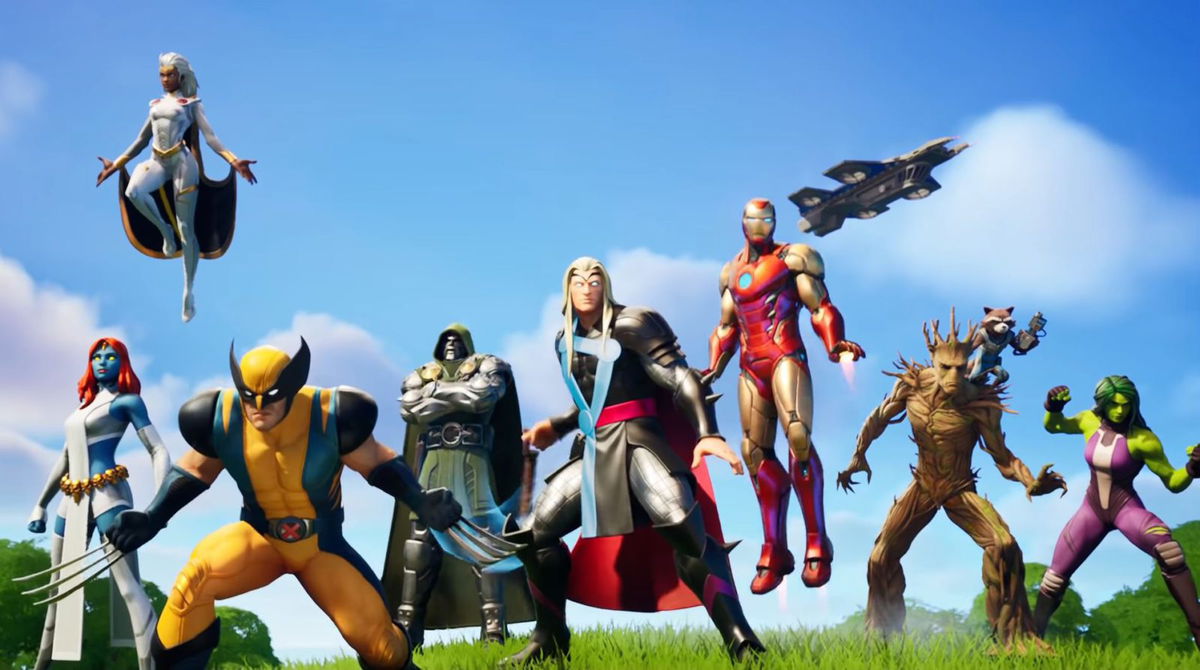 Fortnite has been delivering on its promise to provide weekly challenges in Season 4 of the game. New and unique challenges have come out as the season enters its fourth week. The first three challenges have kept players engaged and Epic aims to keep up the pace.
The new challenges have encouraged players to explore areas that have been recently added to the map. Additionally, players will be facing some non-playing characters they have never come across before. Completing the challenges will provide XP that will be added to the players' battle pass progress. This will help them complete the pass much faster and unlock juicy rewards.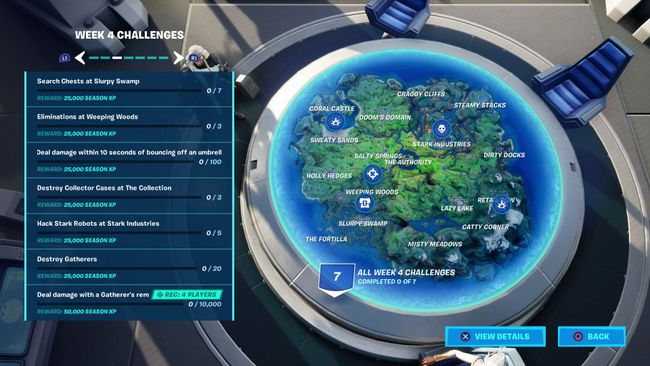 Fortnite Week 4 Challenges
These are the challenges available in Week 4:
Search Chests at Slurpy Swamp (7)
Eliminations at Weeping Woods (3)
Deal damage within 10 seconds of bouncing off an umbrella at Sweaty Sands (100)
Destroy Collector Cases at The Collection (3)
Hack Stark Robots at Stark Industries (5)
Destroy Gatherers (20)
Deal damage with a Gatherer's remains [Rec: 4 Players] (10,000)
How to complete these challenges
The first and second challenges require no additional information. However, for the third challenge, one can go to the beachfront at Sweaty Sands. Due to the ongoing challenges, many players will be at that location. Additionally, one can also damage the loot sharks around the area if they find one. On the off chance that it gets tough to find other players at the said location, one can play the Team Rumble mode and wait for the circle to surround this area.
For the fourth challenge, players can head up to the mountains southeast of the island. Here, they can find 'Fortnite The Collection'. Smashing up display cases at the location will help complete the challenge.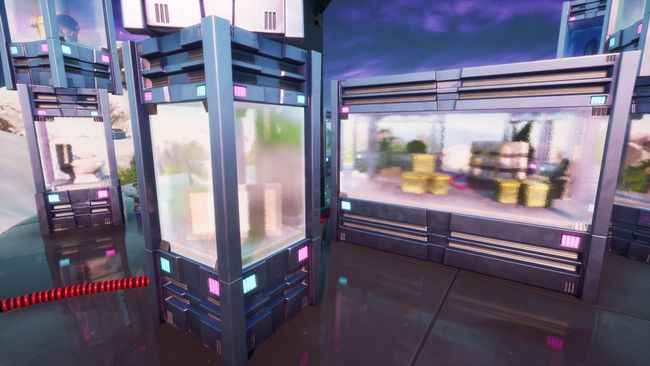 For the fifth challenge, players can find Stark Robots patrolling at the location called 'Stark Industries'. Once they find one, they can knock it down. Upon disabling the robot, they can approach it and there will be a prompt displayed to hack it. Clicking on that will begin the process and turn the allies to fight along the players.
The sixth challenge takes the players in search of 'Gatherers', which are small drones spawned by a Gorger which is a larger flying robot. However, it only spawns in one random location per match, so they're pretty much on a par with supply llamas in terms of their rarity. Gamesradar has also published a guide on how to track and destroy gatherers.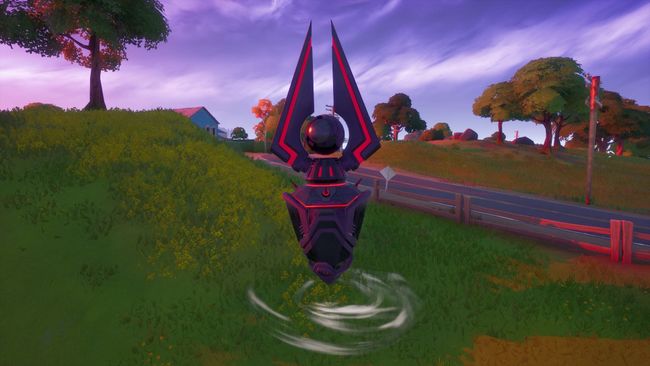 Finally, the seventh and final challenge demands dealing damage with gatherer remains. Once a player destroys a gatherer, they have a short window to collect its remains and use it as a weapon before it blows up. They can also use these to kill other gatherers. Thus, they can complete the sixth and the seventh challenges simultaneously.
Use this guide to quickly complete all the challenges and boost battle pass XP.
Read Further: Ali-A Discovers a New Way to Add More Superheroes to Fortnite