Fortnite: Has the Arrival of Ant Man Confirmed the Return of Thanos in the Zero Point Story
Published 03/06/2021, 5:52 AM EST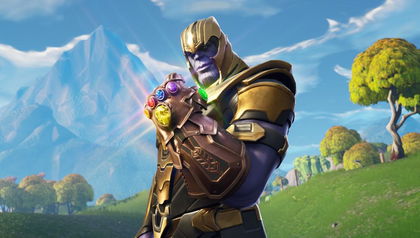 ---
---
Despite having lost a huge part of its user base with the beginning of Chapter 2, Fortnite seems to have caught a second wind now. Following a huge Marvel-themed season, the ongoing bounty hunter season has also been a colossal hit among the fans.
ADVERTISEMENT
Article continues below this ad
From the looks of it, collaborating with popular movies, TV shows, and game franchises has worked in the favor of Epic Games. Chapter 2 Season 6 of Fortnite is right around the corner, and it wouldn't be a surprise if it ends with another collaboration and an equally grand live-event.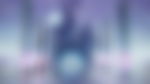 ADVERTISEMENT
Article continues below this ad
Throughout the current season, bounty hunters like Predator, the Mandalorian, and Ripley have arrived on the Fortnite island. Accordingly, speculations about the upcoming hunters have also been floating around for a long time. Owing to an XL-sized skin in the game files, many believed that either Thanos or Peter Griffin will be the last hunter this season.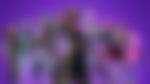 However, recent reports have suggested that Ant-Man will be the next hunter in Chapter 2 Season 5. While some players believe that this diminishes the possibility of Thanos or Peter Griffin coming to Fortnite, others like YouTuber Ali-A feel differently.
Fortnite island finally gets its eighth portal
Agent Jonesy is on a mission to stop everyone from escaping the island through the Zero Point. He has traveled through multiple dimensions around the universe, leading to the creation of certain portals on the Fortnite island. Interestingly, an eighth portal is finally visible nearby the bridge and the waterfall adjoining the Zero Point.
Previous leaks had hinted towards Fortnite's crossovers with Fall Guys, Five Night at Freddy's, and Family Guy. Surprisingly, Ali-A claims that this final portal will bring a character from none of these franchises.
Ali-A was one of the few Fortnite creators who had received a special package from Epic Games recently. From an ant farm to dried bananas, it contained many unusual items that teased future collaborations. All the crossovers hinted at in the package, except the ant farms, have already taken place. Hence, Ali-A safely assumes that this final portal is for Ant-Man.
ADVERTISEMENT
Article continues below this ad
Furthermore, the YouTuber looks forward to witnessing the return of Thanos with Ant-Man. Apparently, the superhero and the supervillain from Marvel comics will now fight each other in the Fortnite universe.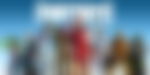 Having said that, a majority of fans seem disappointed by another collaboration with Marvel, as they expected the developers to at least announce a brand-new collaboration or an original skin for this season's end.
ADVERTISEMENT
Article continues below this ad