Fortnite Hosts Yet Another Concert Featuring DJ Diplo In His Major Lazer Set
Published 05/02/2020, 6:50 AM EDT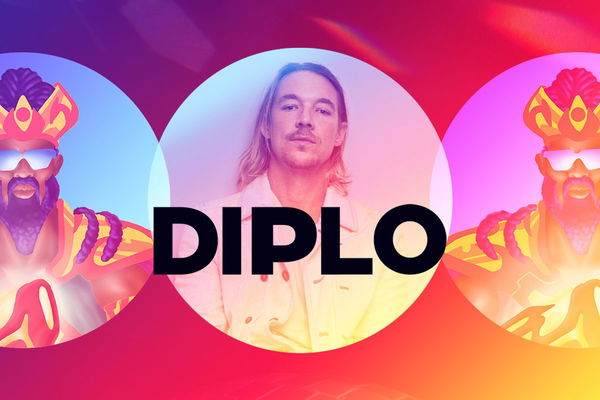 Last week Fortnite hosted a Travis Scott concert named Astronomical, which was massively successful and brought in record-breaking viewership to the game. As many as 27.7 million unique players participated live across the five events for Travis Scott's concert.
ADVERTISEMENT
Article continues below this ad
Now, Fortnite featured another big-name music star hosted his very own gig in the ever so popular battle royale game.
This time it was DJ Diplo alongside singer and actor, Jordan Fisher featuring in yet another in-game concert by Epic Games.
ADVERTISEMENT
Article continues below this ad
Fortnite Collaborates With DJ Diplo
Fortnite and Epic Games have now collaborated with three distinct artists from the music industry. Including Marshmello, Travis Scott, and now DJ Diplo in his Major Lazer set.
The concert lasted approximately 20 minutes and used Fortnite's new Party Royale mode. This new mode was launched with the game's latest update v12.50. Party Royale transforms Fortnite into a safe space and social hub by excluding battle royale components like weapons' combat or building. It seems like a spot to hang out in-game with friends. Since the Major Lazer concert took place here, future in-game events like virtual concerts and trailer premieres could take place in this mode rather than the regular battle royale mode. 
ADVERTISEMENT
Article continues below this ad
Along with the musical performance, Major Lazer gear is on sale at the game's shop for $25.
Where Did The Concert Take Place?
Epic Games held the concert featuring Diplo as the lead member of Major Lazer, and Jordan Fisher at the large, music festival-like main stage on the east front of the island in Party Royale mode. It was the first-ever concert in the newly launched social hub mode.
ADVERTISEMENT
Article continues below this ad
In contrast to the recent Travis Scott concert or the one Marshmello did before that, the Diplo concert doesn't look like it has generated almost the same amount of hype. That does not imply it was smaller in scope and reach. The performance couldn't generate as much publicity because Epic barely advertised or promoted the event. Fortnite tweeted out about the event only 30 minutes before the gig with the caption, "Nice night for a party."
As a result, it caught many content creators and players unaware. Many seemingly missed the concert since it was in the Party Royale mode. If you missed the performance, there are highlights and videos available of the same. You can check one of those out and relish it.