Fortnite: How the First Batman Zero Point Comic Progresses Season 6's Story
Published 05/02/2021, 2:25 PM EDT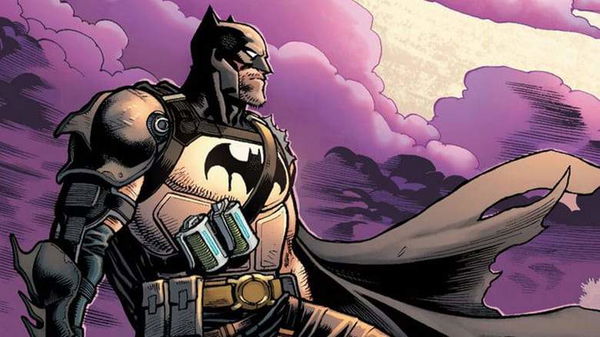 ---
---
Back in March of 2021, towards the end of Fortnite Chapter 2 Season 5, we began to hear rumors regarding another collaboration with DC. A few days before the launch of Season 6, Epic's Chief Creative Officer, Donald Mustard broke the news via Twitter. He has also gone on to be a part of designing the covers of the first two issues.
ADVERTISEMENT
Article continues below this ad
Batman/Fortnite: Zero Point is a six comic series that will run alongside Fortnite Season 6. Additionally, events in the comics will have implications for the season's storyline. The first issue of the comic released on April 20th. It features a mix of beloved Fortnite skins and patented DC characters.
The storyline of the first Fortnite and Batman comic
ADVERTISEMENT
Article continues below this ad
The first issue begins with Batman and Commissioner Gordon discussing the energy portals that have appeared across Gotham. While Gotham has seen its fair share of freak events, this was unlike anything the city has ever seen. As Batman goes to take the energy readings of the portal, he notices people walking towards it.
One of these people is his nemesis, Harley Quinn. After she refuses to tell the caped crusader who has jumped into the portal, the two engage in a brawl which sends them both into the mysterious rift. Batman wakes up in a place unknown to him and notices an oncoming purple storm.
Using his grappling gun he is able to stay ahead of it, however, he is soon attacked by an axe-wielding character.
Learn about the Batman/Fortnite: Zero Point @DCComics series:

→ First issue out 4/20
→ Comes with a bonus redeemable code for the Rebirth Harley Quinn Outfit
→ Available digitally through DC UNIVERSE INFINITE (US-only) or in stores

— Fortnite (@FortniteGame) April 14, 2021
ADVERTISEMENT
Article continues below this ad
On realizing he has lost the ability to speak and part of his memory, Batman attempts to make sense of the entire situation. The mindless fighting only seems to remind him of Arkham Asylum, but he knows that this is not it. Later in the story, he runs into a familiar feline face.
Batman knows he has seen this person before but does not have any concrete memories of her. Together they take on all the other combatants until it is only the two of them left alive. With the storm closing in on the DC duo, the first issue ends.
The speculated release date for the second issue is May 4th. Players who purchased the first issue also received a digital code to redeem a Harley Quinn skin. Are you enjoying the Batman/Fortnite: Zero Point comics so far? Let us know in the comments below.
ADVERTISEMENT
Article continues below this ad