Fortnite: How to Call in the Mega Supply Drop in Chapter 2 Season 7
Published 06/11/2021, 7:59 AM EDT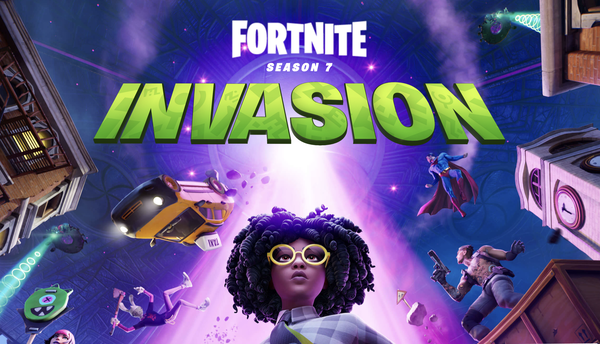 ---
---
'The Invasion' has arrived at Fortnite as Epic Games recently introduced Chapter 2 Season 7 to the Battle Royale. Many new weapons, items, characters join the new season with a fresh storyline. However, the best thing about the new season has been the loot mechanics. The new season has significantly increased the loot players can get, and they couldn't be happier.
ADVERTISEMENT
Article continues below this ad
One of the new additions to the game allows players to call in a 'Mega Supply Drop'. This contains enough loot that players wouldn't have to look for weapons throughout the game. They can easily obtain epic or legendary weapons of their choice. Moreover, the mega supply drop also contains enough healings to last a whole game.
SypherPK, CouRageJD, and DrLupo call in a mega supply drop in Fortnite
ADVERTISEMENT
Article continues below this ad
As soon as SypherPK heard about the new feature, he jumped on the opportunity to make a video for his fans and show them how to call in the mega supply drop in Chapter 2 Season 7. He was joined by his friends DrLupo and CouRageJD, who set out on the hunt for massive loot.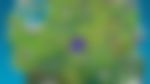 Players will have to find the NPC in the location marked on the map. The NPC will be selling the 'Mega Supply Drop' for 1250 gold. All one has to do in order to obtain all this massive loot is to buy the supply drop. As soon as a player buys the supply drop, it starts to fall down from the sky.
Unfortunately, the whole process is not as easy as it sounds. There won't be a single supply drop coming in full of amazing loot. Instead, 10 normal supply drops will drop in across the active zone, and each one of them is a free game. Therefore, players will have to hunt down the drops and fight for their loot.
ALSO READ: Superman, UFOs, Aliens and Everything Else That Promise to Make Fortnite Chapter 2 Season 7 a Refreshing Hit
SypherPK and his squad grab as much loot as they can
Sypher's first attempt at looting most of his mega supply drops ended up being a failure as another squad wiped him and his team out. However, the trio decided to do this again, this time with a little more preparation. Therefore, before calling in the drops, they farmed up enough material so that they could engage opponents in fights when they had to.
ADVERTISEMENT
Article continues below this ad
The next step was to obtain a vehicle that could get them to the drops fast enough. Therefore, they hopped onto the new UFOs that are a part of Fortnite Chapter 2 Season 7 and flew from one drop to another. Sypher, CouRage, and Lupo managed to get as many drops as they could. If they reached just in time when enemies were looting their drops, they wiped them out to claim the spoils.
Clearly, the mega supply drops not only make the game fun by adding more loot to Fortnite but also make for engaging combat throughout the game. However, one should be fully prepared to fight for the loot, or else they would end up wasting 1250 gold.
ADVERTISEMENT
Article continues below this ad
WATCH THIS STORY: Call of Duty Warzone vs Fortnite: Which is the better Battle Royale?