Fortnite: How to Complete Chapter 2 Season 5 Week 12 Epic Quests
Published 02/19/2021, 2:00 AM EST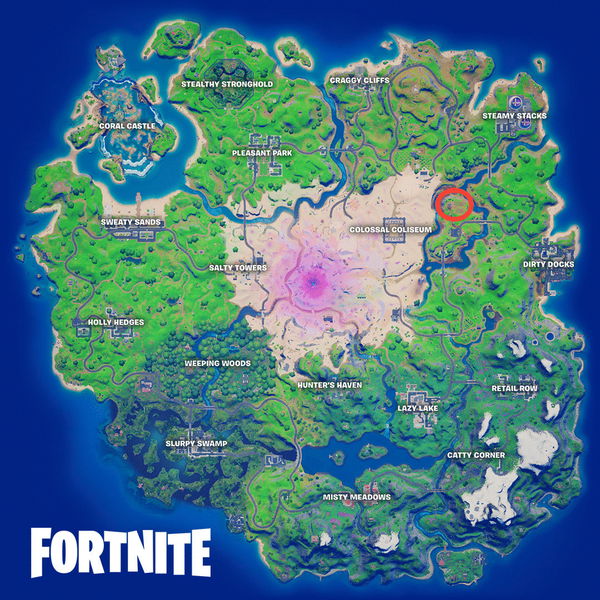 ---
---
The current season in Fortnite has been nothing short of a hit so far. Today, the weekly challenges for the 12th week of Chapter 2 Season 5 have gone live in the game. There are a total of seven quests, each offering a handsome amount of XP points upon completion.
ADVERTISEMENT
Article continues below this ad
Thanks to data miners and leakers, players are already aware of what most of the quests entail. However, here is a complete list of all the quests and how to go about completing them. There is a lot to do, so better hurry!
For starters, here are the details of the quests that await you this week.
ADVERTISEMENT
Article continues below this ad
There are 7 Epic Quests, worth 20000 XP each, for a total of 140000 XP. Following this, you have a Legendary Quest divided into five stages. The first stage grants 55000 XP upon completion. The four following stages are worth 22000 XP each.
Further reading: Call of Duty League Adjusts Its Schedule Owing to the Weather Situation in the USA
Fortnite Chapter 2 Season 5 Week 12 quests will give you a substantial XP boost
The first epic quest requires you to deal a total of 200 damage within 15 seconds of gliding. Now, an effective and surefire way of doing this would be in Team Rumble. Since this game mode allows you to respawn, you will get multiple chances on a glider, and hence, multiple chances to complete the quest.
The next one is pretty straightforward; it is practically an XP giveaway. All you need to do is visit Scenic Spot, Gorgeous George, and Mount Kay.
The next challenge requires you to destroy three inflatable tubemen at Gas Stations. Now, remember, only four gas stations have two tubemen, and the others have just one, if any at all. Also, you will have to destroy them before the other players locate them.
ADVERTISEMENT
Article continues below this ad
The next one requires you to find a family portrait from a shipwreck. You can try your luck at the wreckage on the shoreline near Catty Corner. Just interact with a family portrait to complete this quest.
The other epic quests are fairly simple as well. One requires you to hit three opponents with a harpoon gun, and the other needs you to catch three weapon types from fishing spots. The last one requires you to simply throw a fish back into the water.
As for the legendary quest, it might get a little tricky. It requires you to hit opponents within 10 seconds of using zero-point crystals. An easy way to do this would be in the Team Rumble mode. Just gather the crystals from the zero point trees and consume the crystal only after you have located the enemy. This quest is offering 22000 XP for a minimum of five enemies and goes as high as 55000 XP for 25 enemies.
ADVERTISEMENT
Article continues below this ad
With quite simple quests this week, your Fortnite Battle Pass will get the XP boost that you needed.