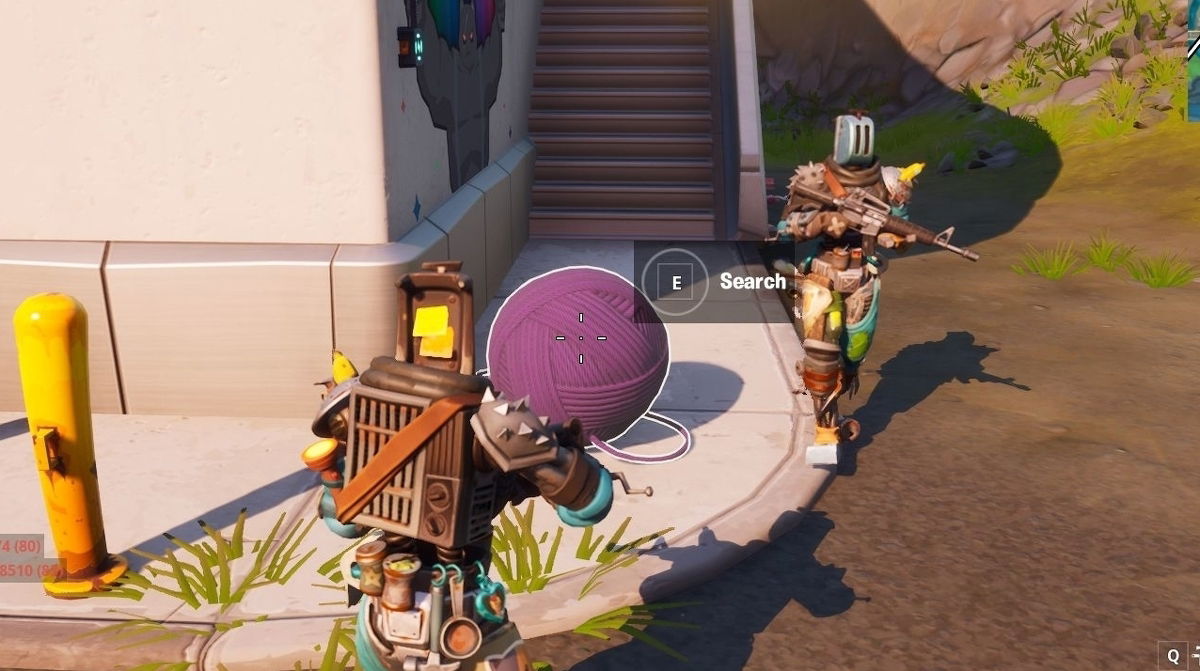 The week's challenges in Fortnite confusing you? Let's sort that out now. Week 7 challenges seem easy yet hard to complete. For those wondering how to complete the balls of yarn challenge, read on to get the complete guide.
Fortnite – Finding three Balls of Yarn at Catty Corner
As players are aware, at the start of the season, most of the map was flooded. Now, the water level has almost completely receded and we are looking at a new map. Many new changes are on its way that includes new vehicles for better mobility. 
One of the new locations that popped up with the new update is the Catty Corner. It is southeast of Lazy Lake. The balls of yarn can be found in various locations, but you need only three to complete the challenge. 
As always, keep an eye out for opponent players who'd likely visit the location to complete the challenges themselves. Land at the G7 mark on the map. From there, finding the balls of yarn shouldn't be a hassle, especially since they aren't tiny and easily visible.
One of the yarns is on the top of the platform, so jump right ahead and grab your first yarn. Now, the second and third can be found near the gas station. There are other ball yarns to find, and you are likely to stumble upon one of them as you move on. Completing the challenge will fetch you 35,000 XP.
Rapid's Rest challenge
Since you'll be near to Lazy Lake, you can go ahead and complete another tricky challenge of the week. Head over to Rapid's Rest; a location where you'll see a group of boats and rocks. 
Proceed to farm 300 stone material to complete the challenge. There aren't plenty of stones for many, so be quick to collect and complete. You'll be rewarded 35,000 XP for this challenge as well. 
Just as in the previous case, keep yourself alert for opponents as you could encounter them at any point in time. The two aforementioned challenges were some of the trickiest of the week. Do let us know down in the comments if we were helpful.