Fortnite: "I Don't Care About Controllers."- Bugha
Published 04/11/2020, 5:23 AM EDT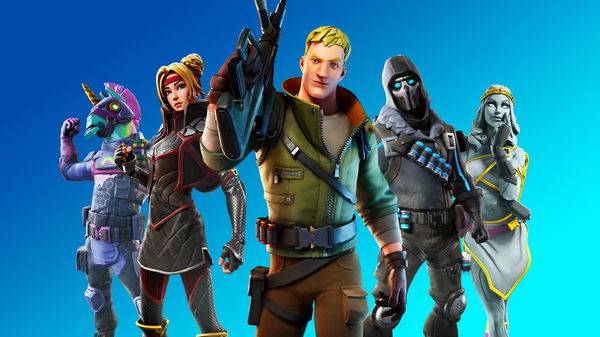 Fortnite player Bugha came up with his latest rendition about controller gamers. 17-year-old World champion of Fortnite, Kyle Giersdorf aka Bugha is one of the top streamers in the game at the moment. The gaming community split on the debate of whether controller aim assist should get nerfed or not.
ADVERTISEMENT
Article continues below this ad
The recent controversy has engulfed almost all of our favourite streamers. While most of them do understand the disadvantages of playing on a controller, some have been outright vocal about the aiming advantages. Considering the three-dimensional vs two-dimensional physical constraints, it is safe to say both sides have valid points.
"You can't kill me; I'm just immune to dying in this game."
ADVERTISEMENT
Article continues below this ad
Some of his statements resonate a confident and matured mentality which shows us how much the player has evolved. He was one of those proud proponents complaining about Epic Games not nerfing controller aim assist. He is adapting and growing with every moment.
There was a significant moment where he got eliminated and said: "oh nice, you're lucky." This statement shows that he is improving, but has a long way to go.
ADVERTISEMENT
Article continues below this ad
"God, I don't care about controllers. My mechanics are better than yours, and my movement is much better. I'll sit down like I don't care who you are, you can have any advantage, you're a dog, get out of my box. I'm so much better. I don't really care what input you're on, man, you can't beat me. It's not even like an input like I have all the advantages."
"Can You Please Make It Harder, Like What Am I Playing"
ADVERTISEMENT
Article continues below this ad
"I've complained so much about things, but I've also like understood them. It is like I am at the point where I am like, why am I even complaining anymore. It's fair that the controller player's game should be a cap where controller players games are just over 160 FPS." "I can have five controller players running at me with drum guns, and I would kill them all of them. The best way to go about it is not a caring mentality like just go with the flow you know."
Honestly, he is the world champ, he can brag about his skills till kingdom come. However the bright thing about this situation is that he acting much more matured by not paying attention to the controller debate.