Fortnite Icons Ninja, Bugha, and Grefg Team Up to Play Bugha's Late Game
Published 07/21/2021, 1:40 AM EDT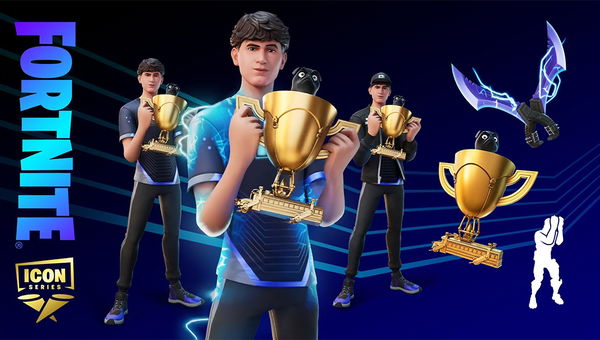 ---
---
Bugha took the internet by storm when he won around $9 million prize money by becoming the first Fortnite World Cup winner in 2019. Ever since, he has become one of the most popular players in the community, and Epic Games recently rewarded him with his own in-game skin. This implies that Bugha is now an integral part of the Fortnite Icon Series alongside the likes of Ninja, Lachlan, Loserfruit, and Lazarbeam.
ADVERTISEMENT
Article continues below this ad
The aforementioned Fortnite Icons never miss an opportunity to play together. Hence, soon before the release of Bugha's Icon Series skin, Ninja and Grefg joined him for some quick Bugha's Late Game matches.
Bugha tells Ninja and Grefg the story behind his Fortnite Icon Series emote
ADVERTISEMENT
Article continues below this ad
Bugha's Icon Series outfit comes in three exciting variants that also include his World Cup avatar. In the World Cup variant, Bugha carries his trophy and his black pug, Zoey, is also inside it. Epic Games' attention to detail in the skin is truly mesmerizing.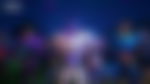 Another interesting detail is Bugha's in-game dance emote. During their latest collaboration, the former World Cup champion told Ninja and Grefg that he actually did the dance after winning the World Cup. He had promised his fans to do so 5-6 weeks prior to the tournament.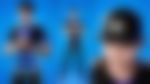 The star-studded Trio joyfully performed Bugha's dance emote after defeating another team and enjoyed the heartwarming story behind it. Both Ninja and Grefg heavily praised the emote.
Bugha is a master of his own game mode called Late Game
Bugha's Late Game is the latest competitive mode in Fortnite. Trios start off in the third zone, with nine different options of preset loadouts which include weapons and set materials. Accordingly, the action begins as soon as the teams land. As per Bugha, the Late Game mode tries to replicate the conditions of the third zone of an actual World Cup game.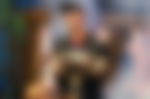 It comes as no surprise that Bugha, Ninja, and Grefg absolutely demolished their opponents while playing Late Game. From precise aim to fast building/editing, the trio seemed perfect in every aspect of Fortnite.
ADVERTISEMENT
Article continues below this ad
Here are some of the best highlights from the collaboration, uploaded on Bugha's YouTube channel.
Many fans around the world believe that Epic Games should have released Bugha's Icon Skin as soon as he won the World Cup. After years of wait, they can finally purchase the outfit and play as their favorite pro player.
ADVERTISEMENT
Article continues below this ad
WATCH THIS STORY: 10 Fortnite Tryhard Pickaxes