Fortnite Introduces Performance Mode for PC to Boost FPS
Published 12/15/2020, 6:07 AM EST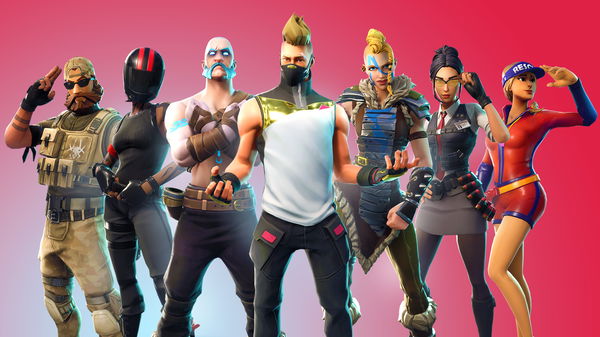 ---
---
Not everyone has a PC at home with the hardware to run every game these days. Epic Games recognizes this and wants its battle royale in Fortnite to reach as many households as possible. Therefore, it has figured out a way to make this happen.
ADVERTISEMENT
Article continues below this ad
Epic is going to release a new patch, v15.10, for PC players. Dubbed 'Performance Mode', this patch brings out an alpha rendering mode setting to the game. Using this mode, players can enhance their frames and achieve smoother gameplay even on low-end builds.
The new patch will also allow players to opt-out of downloading high-resolution textures. This will significantly reduce the size of the game while also increasing performance.
ADVERTISEMENT
Article continues below this ad
Fortnite performance mode delivers twice the FPS on low-end PC builds
Epic Games wants to take minimum specs from the bare minimum needed for running the game to delivering smooth gameplay. Therefore, starting December 15, it's launching the Performance Mode Alpha.
Naturally, the mode trades visual quality in exchange for performance. Therefore, while the game will not look as pretty, it will definitely deliver higher frames.
ADVERTISEMENT
Article continues below this ad
Players can head on to the 'Rendering Mode' tab under settings. Here they can select the 'Performance (Alpha)' option to enable this mode. Epic has also given before and after comparisons for some low-end devices after running Fortnite on this mode.
Previously, on an Intel i5 processor with dedicated graphics, the game used to deliver 24FPS. However, with the performance mode turned on, this will jump to a maximum of 61FPS. For the AMD counterpart, the jump is from 18FPS to 45 FPS. Therefore, for the first time, players with older PCs without dedicated GPUs can finally run the game higher than at 30FPS.
It is clear that the mode is more optimized for Intel processors. However, it's still in alpha and with more stability in the future, the optimization will get better. Epic has once again taken a step in the right direction to expand its player base. As games like Warzone trouble users even with decent builds, it will be interesting to see how the fan base of Fortnite increases with this new advent.
ADVERTISEMENT
Article continues below this ad