Fortnite Isn't Going Anywhere! Owners Set To Cross $15 Billion Evaluation With New Round Of Funding
Published 04/22/2020, 9:47 AM EDT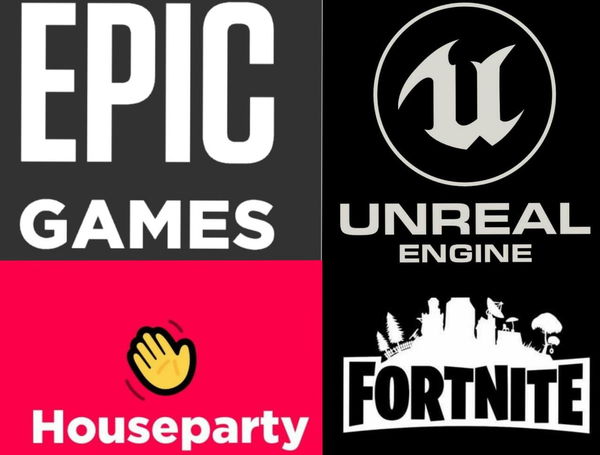 ---
---
Epic Games made a bold statement with hosting their fundraising after the previous evaluation of 15 billion dollars. What began in his parent's basement back in 1991, Tim Sweeney bloomed his idea into a powerhouse. The owners of Fortnite and Unreal Engine already bought rights to the Houseparty app. While this was done behind closed doors, and the precise details are not disclosed yet, the app made its most significant impact during the lockdown situation. Now, when it comes to the fundraising part, Epic has hired a business specialist. However, due to confidentiality issues, nothing has been officially disclosed as of yet. 
ADVERTISEMENT
Article continues below this ad
The discussions we could get a hold of included a few general details; the company has slated to raise funds between 500 million dollars to 1 billion dollars. Although the exact evaluation cannot be ascertained, and we are yet to hear from Epic Games. It is safe to say that Epic made more than than they projected back in 2018, Fortnite stands as one of the most successful games of 2020.
However, this is still in its speculative phase, and the plans can change at any moment, depending upon the market risks. 
ADVERTISEMENT
Article continues below this ad
What Do We Know So Far?
according to a new report Epic Games has held talks to raise a new round of funding between $500 Million-$1 Billion, valuing the company above $15 Billion

Fortnite isn't going anywhere anytime soon https://t.co/2fAswGWqNb

— Rod 'keydaddy' Breslau (@Slasher) April 21, 2020
ADVERTISEMENT
Article continues below this ad
A tweet from Rod 'keydaddy' Breslau revealed these facts. As of 2018, we know that several companies bought Epic Games' shares. The list included Kleiner Perkins Caufield Byers, KKR & Co., Iconiq Capital, Vulcan Capital, as well as the upcoming AXiomatic Gaming. Nearly around 1.25 billion dollars of shares bought by these companies. Tim Sweeney also sold a chunk of his company back in 2012, about 40% to a Chinese company – Tencent Holdings Limited. Additional partners comprise of Walt Disney Co., Lightspeed Venture Partners and Endeavor Group Holdings Inc.
Read More About The Rivalry That Fortnite Needs
ADVERTISEMENT
Article continues below this ad
Fortnite and Houseparty Leading Epic Games
During these times of crisis, when everyone is forced to stay home due to the pandemic, video games have taken the frontline. Similarly, trivia and connectivity apps like Houseparty have also risen to prominence. The app allows people to video-chat, connect with people, the basic necessities that help us rediscover social distancing. Houseparty app alone had over 50million users in just a month. While our focus sticks on big names like Fortnite and Houseparty, the truth remains, the greatest creation by Epic Games is the Unreal Engine. They are fueling several games out there, acting as the silent guardian behind this business.
Trending Stories