Fortnite Launches New Boxfight Limited Time Event
Published 03/23/2021, 2:20 PM EDT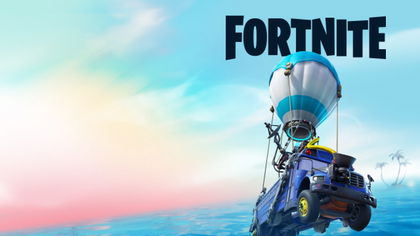 ---
---
Box fights took the Fortnite world by storm when it was introduced in Chapter 2, Season 4. This simple 1 vs 1 skill showdown allowed players to compete against each other in build battles at different locations.
ADVERTISEMENT
Article continues below this ad
As the mode gained more fame, different box fights with additional players and team-based modes became the norm. Fans have wanted the developers to introduce it as a separate playlist in Arena and the developers have finally delivered.
Starting on Tuesday, March 23, Fortnite will have a 2-week Limited Time Mode for box fights in Arena. As the game mode will have its own playlist, players can search for it from the lobby itself. This isn't the first time the game has introduced box fighting, as Fortnite had its first Box fight tournament in October 2020.
ADVERTISEMENT
Article continues below this ad
Fortnite box fights
Box fights are a simple 1 vs 1 skill showdown where players compete in a room with builds on. The aim of the game is to kill the other person in the room. The mode allowed players to practice their skills for competition and improve in build battles.
A build battle requires a lot of practice with an emphasis on the player's build, edits, and aim. So box fights gave them an opportunity to work on it constantly.
Players could join different Arena Islands and compete in various box fights. Most of these islands differed in their design and items that players could use. Box fights are also a good way for players to have a wager against others and assert their superior skills and reflexes over them. Arena Hype
ADVERTISEMENT
Article continues below this ad
As box fights is a 2-week LTM in Fortnite, players won't have to worry about Arena Hype. Any Hype players earn from box fights won't count in the Arena's Hype score. But if the mode becomes a permanent addition with a separate playlist, then fans can expect the developers to change this.
Having a separate playlist in Arena makes it easy for players to find box fight matches. With the removal of snipers and first shot accuracy from various weapons, players will now have to hone their skills in close-quarter combat, which forces players to be good at build battles.
With a mode like this, fans can easily join a game and compete against a lot of players with different skill levels. Players would love it if Epic Games decides to make the playlist permanent as box fighting is an integral part of Fortnite.
ADVERTISEMENT
Article continues below this ad