Fortnite: Lazarbeam Destroys Mrfreshasian in A Wager Match
Published 07/26/2020, 5:30 PM EDT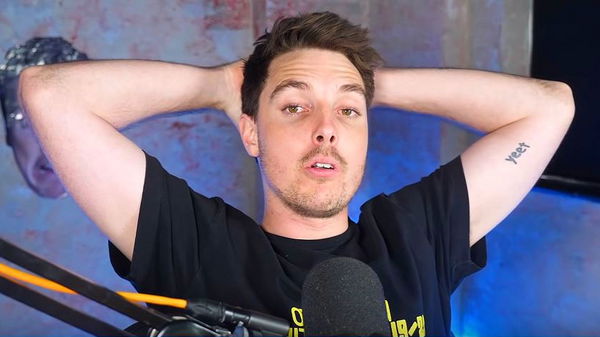 ---
---
The lockdown may be boring and Fortnite may feel monotonous but thanks to Lazarbeam and Mrfreshasian, we have all the entertainment we need. The two Australian Fortnite players decided to have a wager amongst them, where Lazarbeam dominated Mrfresh. The pair took to twitter to make the wager official.
ADVERTISEMENT
Article continues below this ad
Fresh tweeted saying,
Currently 40-0 in wagers to @Lazarbeam, we're doing another $1000 wager, what we reckon is gonna happen???

— Fresh (@mrfreshasian) July 26, 2020
ADVERTISEMENT
Article continues below this ad
And Lazarbeam, obviously being himself, replied by saying 'im gonna win!!!'. But things weren't looking good for Lazar as he lost 20-0 to Fresh.
But he obviously wasn't letting Fresh have it, so they went ahead for the double or nothing reiteration. And this is when the tables turned. Lazarbeam destroyed Fresh to take the game 63-1.
Fresh tweeted saying "just lost to @Lazarbeam 63-1 on the double or nothing THIS GUY MUNKS ME ON 30 HEALTH AND TAC HITS 27 DAMAGE "
And of course, the trash talk continued as Lazarbeam replied 'U a bot.'
This is just friendly banter between two of the best content creators in Fortnite but clearly Lazarbeam made a thumping comeback.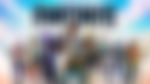 Pros not happy with Fortnite
ADVERTISEMENT
Article continues below this ad
Apart from playing with his mate, Lazar also criticized the game recently. He was particularly unhappy with the updates that have been coming to the game. In a stream, he mentioned how the process of Epic rolling out updates has changed. Earlier, it used to be the developers announced the update, out of nowhere, just a little while before rolling it out in the game. Now, all the information about the update is leaked well before the release.
A lot of other pros have also called the game out for various reasons. SypherPK, for instance, is switching to Warzone for the time being. He feels that the game needs to be more interesting and better to keep him and his viewers intrigued. Co1azo was another pro who criticized the game for nerfing the aim-assist on the controller. He even went ahead and stated that controller players are now at a huge disadvantage against PC players.
Even though it may seem that only a few people are voicing their concerns, Epic needs to understand that these are pros and content creators with a great fan-following. Their followers obviously will see this and react in a way that may not be in favor of Epic.
ADVERTISEMENT
Article continues below this ad
Their latest upset was when they announced that the cars coming to the game would be delayed due to some legal issues. Epic clearly needs to sort things out before people start losing interest in the game.
Sources: Lazarbeam Twitter Mrfreshasian Twitter
Trending Stories