Fortnite: LazerBeam Reacts To Rumors About His Death
Published 06/09/2020, 1:03 PM EDT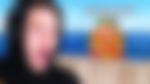 ---
---
"LazerBeam is dead," was trending on social media for a while. The legendary Fortnite player/content creator was alive and kicking while this happened. Hilariously enough, people knew how to pique others' interest with such a rumor. Any LazarBeam fan would know what follows after this, as he never misses an opportunity to have the last word.
ADVERTISEMENT
Article continues below this ad
However, while we are on the topic of 'what's funny,' there are few facts we need to understand about Fortnite. Lately, there has been an uprising of opinions that collectively agreed that the game's competitive nature is harming its fun aspect. Several popular YouTubers, including SypherPK have delivered their opinion on this.  
Regardless, this is one of the prime reasons why we love content creators like LazarBeam. He is one of those who keep the Fortnite experience a fun and exciting one. Thus, if he ever dies, there will be more than just a few rumors flying. The entire community loves what Lazar does. 
ADVERTISEMENT
Article continues below this ad
Fortnite legend LazarBeam hilariously mocks his own death news
Most of the videos on Youtube that pertained to Lazar's death were a poor attempt at being click baits. Some of them even had children crying, while others were full of hilarious reasons.
LazarBeam took it in good humor and decided to give feedback on his own death. 
"My illness is so bad that I don't even remember dying, maybe that's how bad it is."
At one point, an old clip of Lazar talking about renovating his parent's house pops up, and the present-day Lazar jokes, "when does the death come in?"  
One cannot but burst into laughter when LazarBeam starts being sarcastic. 
ADVERTISEMENT
Article continues below this ad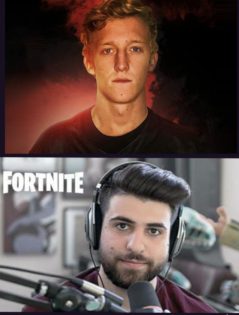 "Honestly, I just find these videos funny, no hate"
"LazerBeam is right now in a hospital," was one of the videos that came up first if you searched his name on Youtube. Most people just took the blog Lazer did a couple of years ago to misinterpret it in their own way.  
ADVERTISEMENT
Article continues below this ad
There was also one of those "5 most embarrassing moments in Fortnite" video, which had LazarBeam in it. There were all sorts of videos, including young children asking to subscribe to his channel. In the end, the hate/love ratio shown towards Lazar seems to balance itself out. Thankfully, despite the hilariously unsettling rumors, he is not dead yet.