Fortnite: Leak Suggests New Version Being Tested By Epic
Published 08/16/2020, 3:54 PM EDT

Follow Us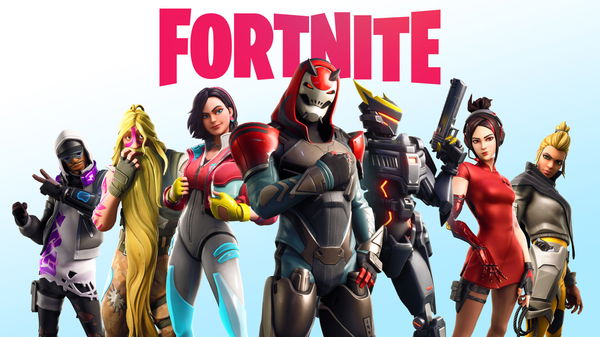 The gaming world is currently witnessing a clash of giants with the ongoing battle between Epic Games and Apple, and Google. This issue has taken center stage, with most of the gaming community currently fixated on it. However, that doesn't mean the Fortnite community has forgotten about the problems within the game. 
Keeping the community happy starts with listening to what they actually want. For a long while now, players have been asking Epic to fix the many issues plaguing the game. Players want proper cash cups, without the bugs or endgame lags. Moreover, a regulated anti-cheat that bans players justifiably, and not otherwise, would also go a long way in mollifying them.
Most importantly, FNCS, the crown jewel of competitive Fortnite, needs to get back to its former glory.
ADVERTISEMENT
Article continues below this ad
Major Fortnite leak suggests version update coming soon
With all that is going on, it would be folly on Epic's part to ignore the issues plaguing Fortnite. And from the looks of it, rectifying the server issues is on top of its list.
Vastblast, a popular dataminer, took to Twitter today with what looks like a major leak.
Ok so I just woke up and saw this.. This is the earliest I have seen them add a build like this to the main staging servers. v14.00 hasn't even been added to it yet 🤔

— VastBlast – Fortnite Leaks (@VastBlastt) August 14, 2020
According to Vastblast, Patch v14.10 is already being tested by Epic. Rumors suggest that Epic retraced its steps with respect to server issues.
However, there is a catch. This patch v14.10 has been on servers for about a week now and hence, many naturally believe it be nothing of significance at all.
If not, season 4 is still a good week-and-a-half away. So do not rule out the possibility that Epic has a plan for everything.
well if anythings certain, it is that they aren't releasing v14.10 before v14.00 lol.

still over a week to S14

— Lucas7yoshi (@Lucas7yoshi) August 14, 2020
ADVERTISEMENT
Article continues below this ad
Epic Games is ambitious and always delivers
ADVERTISEMENT
Article continues below this ad
Following the Apple and google fiasco, Tim Sweeney mentioned that they are up for the fight. Epic is well-versed in strategizing their moves when it comes to something this significant. making Fortnite a platform in itself seems to be Epic's endgame, more than anything. They are well-poised with the marketing and social media campaign for the same. Thus, it will not be a surprise at all to see them pull off a miracle in this situation.
As you can imagine, players are concerned that the ongoing legal battle would take the urgency away from the issues in the game. Nevertheless, if there's one thing Epic is famous for it is delivering. Hopefully, despite everything that is going on, they will manage to shore up on the issues plaguing Fortnite.