Fortnite: Leaks Suggest New Skins, Weapons, and Bosses In the Game
Published 10/03/2020, 2:43 PM EDT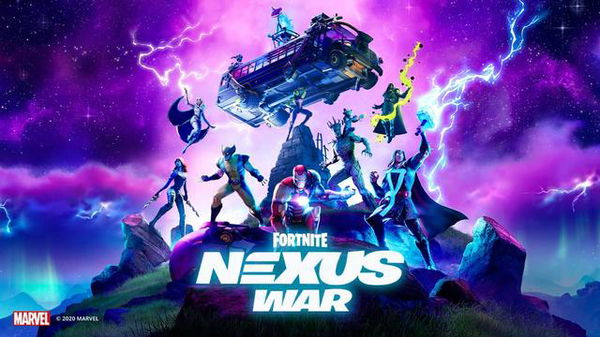 ---
---
Fortnite is having a great Marvel season and the frequent patches by Epic Games are making it better. According to some leaks, the upcoming Fortnite update (14.30) is also adding a lot of new items to the game. Fans are already expecting some of these items, but some might come as a surprise.
ADVERTISEMENT
Article continues below this ad
The update is already under testing and popular YouTuber TheLlamaSir talked about it in a video:
ADVERTISEMENT
Article continues below this ad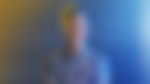 New skins and bosses in Fortnite
First and foremost, Galactus is closer than ever and fans will be getting a Galactus event anytime soon. Players can simply look up at the sky and see a bright light in the sky that hints towards Galactus.
The helicarrier, which is currently the spawn lobby ship, will be relocated above the map. Interestingly, there is a henchman code-named SHIELD and Marvel fans very well know that the helicarrier belongs to SHIELD. This means that SHIELD henchmen will be a part of the game as soon as the helicarrier is relocated.
There are three new skins coming into the game through this update. In the latest Marvel Comics Venom #29 collector's pack, there are Fortnite characters like the Raven on the alternate cover. Based on this cover, Venom, Daredevil, and GhostRider will be the next skins in the game.
The new boss in Fortnite will be Mystique and she has a mythic weapon too. This weapon will be called 'Mystique's dual auto pistols.' These dual pistols will be similar to Epic Game's P90 variant and finally, fans will have the automatic pistols in the game.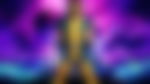 A new heavy weapon is coming to the game!
According to the leaks, there is a new heavy weapon on its way, details of which are blurry right now. It seems like a mix of a Grenade Launcher and a Minigun. The current 3-D model of the weapon is vague, but the leaked stats for the weapon support the Grenade Launcher-minigun theory. The weapon will have a fire rate of 0.65, an explosive 67 damage, and 2 clip size.
ADVERTISEMENT
Article continues below this ad
Tony Stark battle buses for Galactus event?
It was already leaked that the standard battle bus will be upgraded to an exclusive Tony Stark edition. However, the latest leaks suggest that there will be multiple Tony Stark battle buses. For the Galactus Event, players will have to use these multiple buses to defeat the Marvel entity.
All in all, this update seems really great and all the leaks are based on very strong evidence. Fans can really hope to have a lot of new stuff in the game.
ADVERTISEMENT
Article continues below this ad