Fortnite May Have Issued Yet Another Enhanced Aim-Assist for Players Using Controllers
Published 12/03/2020, 9:33 AM EST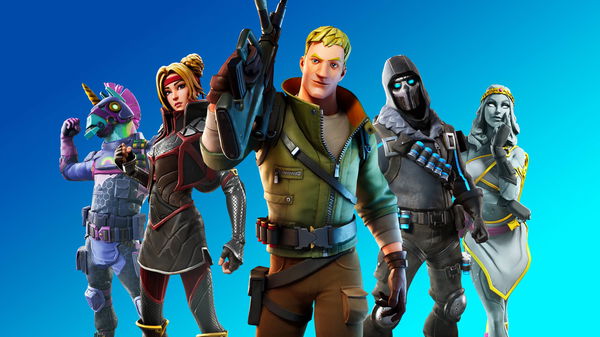 ---
---
The all-new season of Fortnite Chapter 2 is here and it promises to be EPIC! Fortnite concluded what might be the finest season finale so far with a hypnotic fight against Galactus. This helped the Marvel Universe to unclasp from the BR and set a pedestal on which season 5 will be staged.
ADVERTISEMENT
Article continues below this ad
The event was an astounding success, but Twitch streamers had their share of minor issues. A newly released AC/DC song playing in the background triggered Twitch's copyright detection system. This forced Twitch streamers to mute their clips for a brief period.
Despite all that, Epic Games drew a curtain on season 4 with the Fortnite world erupting because of a Blackhole, kicking off season 5 with a bang.
ADVERTISEMENT
Article continues below this ad
But it seems that the new season already has its share of problems with players complaining of an enhanced aim assist for players using controllers. This has been a delicate issue in the Fortnite community since the BR's inception.
Players from around the world have reported the issue and expect Epic Games to nerf it immediately. The aim assist is enabling players with controllers to make unbelievable eliminations without breaking a sweat.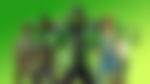 This isn't the first time Fortnite players have reported this issue
For several months players using controllers have enraged other Fortnite players. Even pros including Ninja and Tfue have spoken about this issue at length but have only received unrelated or minor nerfs.
Tfue also released a list not a long time back, revealing the names of the best PC Fortnite players, all of whom use controllers.
Bunch of Fortnite gamers talking about controller aim assist (on pc not console), wanted to leave my 2 cents. Please watch the whole video before commenting or leaving hate. pic.twitter.com/MnuCAF4Ju9

— Ninja (@Ninja) May 18, 2020
Ninja also rallied the community and spoke on the issue a while back. He clearly mentioned that his problem wasn't against players with controllers having an aim assist, but that he just wanted it to be fair.
ADVERTISEMENT
Article continues below this ad
Epic Games tried solving the issue but ended up removing aim assist altogether on PC,. Even console players reported that their aim assist had been turned off.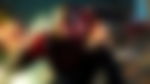 ADVERTISEMENT
Article continues below this ad
While Epic deemed the issue to be a bug, it has surfaced again with a new season. We're not quite sure whether it is a bug this time or just a buff for players on controllers. We will just have to wait for an official word from Epic Games to find out. Until then, stay tuned.