Fortnite: Monica Rambeau From Marvel's WandaVision Could be Chapter 2 Season 7's Protagonist
Published 06/05/2021, 7:17 AM EDT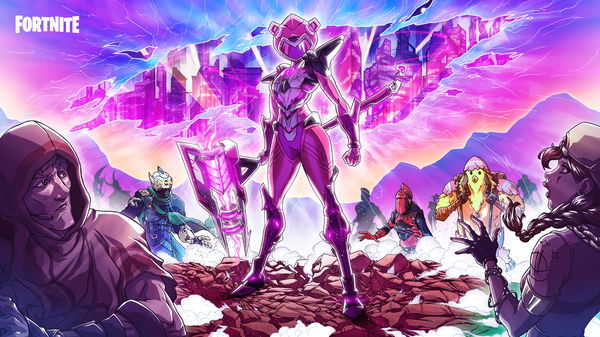 ---
---
Players around the world are having sky-scraping expectations from Chapter 2 Season 7 of Fortnite that revolves around alien invasions and UFOs. Epic Games, true to its nature, is leaving no stone unturned to increase the hype with teasers and quests.
ADVERTISEMENT
Article continues below this ad
The latest Foreshadowing quests in Fortnite require players to do a lot of investigation on the map. It will help them know more about the upcoming season's theme and storyline.
Foreshadowing quests in Fortnite Chapter 2 Season 6
ADVERTISEMENT
Article continues below this ad
The five Foreshadowing quests released this season are:
Repair Damaged Telescopes (5)
Investigate Downed Black Helicopter (1)
Use CB Radio (5)
Place Warning Signs at Crop Circles (5)
Destroy Spooky TV Sets (5)
CB Radios, Damaged Telescopes, and Spooky TV sets hint towards the arrival of aliens on the island. All these items can be found in specific locations, and some like Damaged Telescopes even need Mechanical Parts for fixation.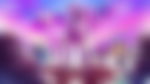 The CB Radios, upon interacting, broadcast a conversation between Dennis and Mari. Both the characters haven't been introduced in Fortnite: Battle Royale yet, but have played a major role in the story of Save the World.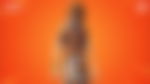 Many players have noticed that an unrevealed character guides them through the Foreshadowing quests. As of now, only a silhouette for this NPC is clear, which contains curly hair and large earrings.
Rumors had suggested that this mysterious character is Mari from Save the World. However, prominent Fortnite creator Ali-A busted this theory by closely examining Mari and the silhouette.
Interestingly, Monica Rambeau from Marvel's WandaVision perfectly matches this secret character in Fortnite. Considering Epic Games' and Marvel's several crossovers over the years, it won't be a surprise if something similar takes place in Chapter 2 Season 7 too.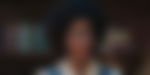 Ali-A talked about Chapter 2 Season 7 of Fortnite in a recent video.
What is the motive of the Imagined Order?
Another highlight of the Foreshadowing quests has been the damaged helicopter. Players had to fix this chopper, which then displayed the following message:
ADVERTISEMENT
Article continues below this ad
Indian Oscar field decon truck inbound, OPSEC level 3 is in effect, repeat, OPSEC 3 is now a GO.
Anyone who's been playing Fortnite since the beginning of Chapter 2 could easily recognize the logo on the helicopter. It belongs to the Imagined Order, which might be Indian Oscar (IO) in the aforementioned message.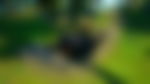 ADVERTISEMENT
Article continues below this ad
Hence, it is safe to assume that Chapter 2 Season 7 will finally reveal the motive of the Imagined Order. Moreover, the ultimate showdown between Agent Jonesy, The Foundation, and IO will take place.
WATCH THIS STORY: Fortnite Chapter 2 Season 7: What to expect from the new Season? 
Trending Stories