Fortnite Party Royale Radio Welcomes Lazarbeam
Published 02/28/2021, 11:38 AM EST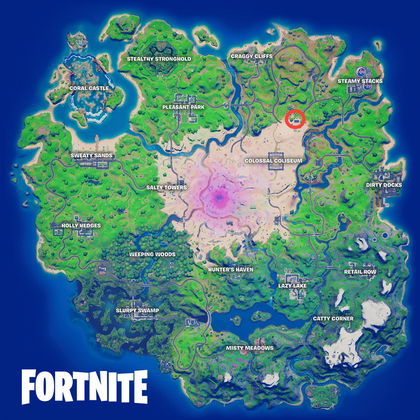 ---
---
Fortnite has always been in the foreground when it comes to involving its player community and making them happy. Epic Games, through various collaborations and the addition of content, involves players from various pop-culture fandoms, thus constantly increasing the fan base of the game. Earlier, we had the Marvel-themed season, and this time, we have various NPCs in the form of iconic characters like The Mandalorian and The Predator.
ADVERTISEMENT
Article continues below this ad
Epic Games leaves no stone unturned when it comes to honoring the content creators and streamers associated with the game as well. We all remember the moment when Ninja reacted to his own skin in the game, and recently, Fortnite added a skin of the popular streamer SypherPK as well.
And now, LazarBeam joins the group. No, he does not have his own skin in the game, but his voice.
ADVERTISEMENT
Article continues below this ad
Further reading: TSM Myth Hilariously Defends and Ridicules Symfuhny Following Twitch Drama
LazarBeam lends his voice to the Fortnite Party Royale Radio Station!
Back in Chapter 2 Season 3, Fortnite added a much-loved gameplay element, that being the cars. The game emulated a bit of Grand Theft Auto when it added radio stations along with this. Currently, the game features four radio stations: Beat Box, Power Play, Radio Yonder, and Party Royale.
Earlier yesterday, Lazarbeam posted a tweet announcing that he is a radio host in the game now.
ADVERTISEMENT
Article continues below this ad
Fans of LazarBeam can actually catch him live in-game in any game mode, even the Battle Lab. Just hop into any car, and tune in to the Party Royale radio channel. However, there might be chances that the radio will not be playing his material at the moment you tune in to Party Royale.
Nonetheless, this is yet another example of Fortnite involving its player community directly into the game. LazarBeam has come to be an extremely popular face associated with the game. Including him directly into the game will surely attract more players to the game. After all, Lazar is not just any Fortnite streamer.
ADVERTISEMENT
Article continues below this ad
Who would you like to see on the Party Royale radio station next?